Linux News Today: Webconverger 35 Switches to Linux Kernel 4.5, Adds Firefox 46 with GTK3 Support
Webconverger, a Debian-based GNU/Linux operating system whose main design goal is to distribute a fully functional and controlled web kiosk platform, has been updated today to version 35.1.
There are many Linux kernel-based distributions out there that claim to offer a powerful web kiosk system for use in offices or Internet cafes, but Webconverger is among the most popular ones, and it is based on the almighty Debian GNU/Linux operating system.
A new major update has been released today, May 19, 2016, Webconverger 35.1, which comes exactly three months after the release of Webconverger 34.0, built around the latest Mozilla Firefox 46.0 web browser with GTK3 integration and finally adopting the Linux 4.5 kernel from Debian backports.
The implementation of Linux kernel 4.5 in Webconverger will provide for better hardware support, which means that you will be able to install the web kiosk operating system on devices where it couldn't be installed until today because of a missing driver or firmware.
Also new in today's Webconverger 35.1 release is the inclusion of the newest security updates for some of the essential, core components of the web kiosk platforms, including, but not limited to, the OpenSSL library and Adobe Flash Player technologies for the Mozilla Firefox web browser.
Webconverger now offers paid subscriptions for configuring devices
However, the biggest announcement of today's release of Webconverger is that paid subscriptions of $9.99 USD per month are available for those who want to configure a device to work with the web kiosk system. A 30-day free trial is also in place, and the developer promises that Webconverger will always be an open source project.
"There is no such thing as free of cost software. Since 2007 I've been working on Webconverger, mostly part time alongside my full-time employment. Configured Webconverger is a paid product with a 30 day free trial and the revenue will go into engineering a better kiosk & Web signage system," said the developer.
As usual, if you are using Webconverger 34 or a previous version, you can upgrade today to Webconverger 35.1 using the built-in updater utility. Otherwise, if you're new to Webconverger or just want to deploy the new version on other machines, you can download the Webconverger 35.1 ISO image via our website.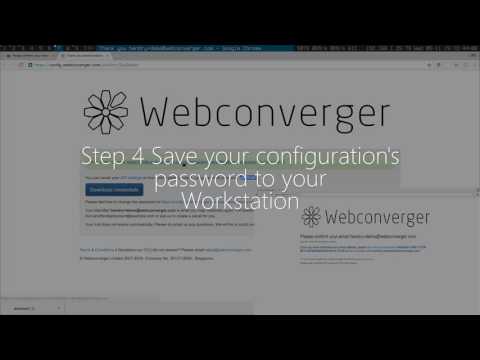 Play Video
Via Softpedia