How to Install OnlyOffice Desktop Editor on Ubuntu 16.04
OnlyOffice Desktop Editor is one of the best open source office suite that allow users to edit text documents, spreadsheets and presentations offline by providing access to the web-based OnlyOffice portals for efficient remote team collaboration.
It's quite different experience with LibreOffice/OpenOffice, it's more like Google Docs/Spreadsheet/Presentation. OnlyOffice just release their latest stable version, 4.2 some month ago. And this is what's new in OnlyOffice Desktop Editor 4.2:
Opening and editing footnotes.
Inserting equations into a worksheet or a presentation.
Using sparkline charts for a trend analyze.
New visual chart styles.
3D diagrams rotation.
To be able run this software smoothly, you have to at least use Dual-core 2GHz or better CPU, 2GB RAM or more and at least have 2GB of free space to be use.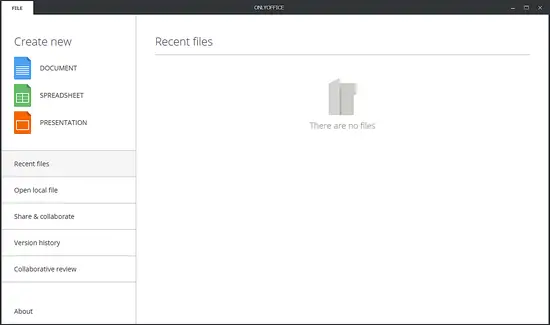 How to Install OnlyOffice on Ubuntu 16.04
First, you have to add OnlyOffice GPG Key with apt-key
sudo apt-key adv --keyserver hkp://keyserver.ubuntu.com:80 --recv-keys CB2DE8E5
Then, open the /etc/apt/sources.list file using any available text editor:
sudo nano /etc/apt/sources.list
And then add the following record to add the desktop editor repository:
deb http://download.onlyoffice.com/repo/debian squeeze main
Update the package manager cache in order to use the created repository:
sudo apt-get update
Finally, install OnlyOffice Desktop Editors:
sudo apt-get install onlyoffice-desktopeditors
Resources: HowtoForge