iPhone 5 Sabet 'Gadget of The Year' Versi Time
Jakarta – Setelah merajai mesin pencarian Yahoo, fenomena iPhone 5 tidak berhenti di situ saja. Majalah Time menobatkan iPhone generasi ke-6 ini sebagai 'Gadget of the Year 2012' mengalahkan pesaing beratnya Samsung Galaxy S III yang sama sekali tidak masuk dalam kategori ini.
Dalam situs resmi Time yang dilansir awal Desember ini, iPhone 5 berada di peringkat teratas gelar bergengsi tersebut.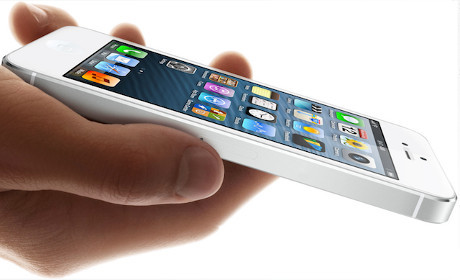 Karena dianggap menjadi smartphone paling artistik tahun 2012, baik dari tampilan maupun performa.
Berikut ini adalah daftar 10 besar 'Gadget of the Year' versi Time:
1. iPhone 5
2. Nintendo Wii U
3. Sony Cyber-shot RX100
4. Raspberry Pi Model B
5. Lytro Camera
6. Apple 15" MacBook Pro with Retina Display
7. Microsoft Surface with Windows RT
8. Samsung Galaxy Note II
9. Nest Thermostat
10. Simple.TV
Sumber: detikINET