PowerBank Edisi Khusus Superman
Jakarta – Bila Anda merupakan penggemar Superman dan sedang menunggu film Man of Steel, mungkin gadget dengan logo superhero di powerbank ini bisa memantik rasa minat Anda.
CV Internasional Trading CO sebagai pemegang lisensi resmi dan Intertec sebagai distributor utama meluncurkan powerbank MyPower edisi khusus Man of Steel (MoS).
Ini merupakan powerbank di Indonesia yang memiliki lisensi resmi dari Warner Bros Studio untuk menggunakan karakter MoS atau yang akrab dikenal sebagai Superman.
Seperti dikutip dari keterangan resminya, Jumat (31/5/2013), selain menjadi gadget wajib bagi pengguna smartphone dengan mobilitas tinggi, kehadiran powerbank tidak lagi semata sebagai sumber energi cadangan untuk baterai, tapi juga menjadi bagian dari aktualisasi diri dan aksentuasi bagi mereka yang peduli dengan penampilan.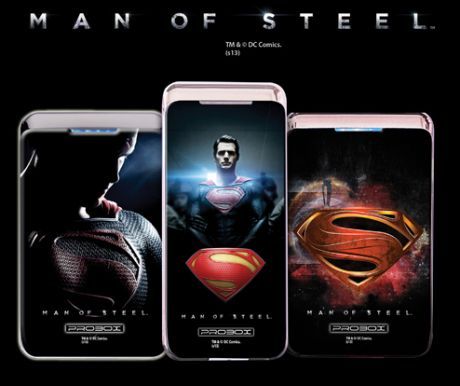 Selain daya tahan serta kapasitas baterai yang tinggi, faktor keamanan juga tidak boleh diabaikan oleh para pengguna powerbank.
Tentunya para pecinta gadget tidak ingin gadget mereka rusak atau drop baterainya usai di-charge.
MyPower hadir dengan baterai asli Sanyo dari Jepang, dilengkapi dengan 5 jenis proteksi (perlindunganOver-Heat, Short-Circuit, Over-Current, Over-Charge & Discharge) dijamin mampu memberikan performa terbaik di kelas premium powerbank.
Edisi khusus Man of Steel, dengan desain khas DC Comics yang unik, pastinya akan menjadi nilai tambah bagi user, khususnya mereka fans setia Superman.
Berikut spesifikasi produk MyPower edisi Superman.
Sanyo battery cells inside, made in Japan
Available in 5200 mAh, 7800 mAh
Two outputs in one device: 1.2 A and 2.1 A (Multiple Charge) for 7800 mAh
2 USB cables & 7 connectors (for multi devices) includedCompatible with iPad, iPhone, Smart-Phone, and Tablet PC with USB charging function
5 Device Protection: Over Current, Short Circuit, Over Heat, Over Charge, and Over Discharge protection
Sumber: detikINET