How to Install Froxlor on CentOS 7
Froxlor is my new apps on the block for managing servers. This is true alternative for –big-n-old– CPanel/WHCMS. Froxlor Server Management released as free and opensource software by Froxlor Team.
Froxlor as a server management panel is a total Good of Snack. Its lightweight, tight and full of features. Developed by experienced server administrator, and actually simplifies the effort of managing our hosting platform. Currently Froxlor is at 0.9.xx version.
For basic requirement, you must already have LAMP or LEMP packages, with PHP 5.4 or above packages. In this tutorial, we will prepare LAMP environment in CentOS and then install Froxlor.
Prepare
First, update your system.
yum update
Because we require PHP 5.4 or PHP 5.6, we must add EPEL and Webtatic repositories and install those package from external repo. Follow this command:

# rpm -Uvh https://dl.fedoraproject.org/pub/epel/epel-release-latest-7.noarch.rpm
# rpm -Uvh https://mirror.webtatic.com/yum/el7/webtatic-release.rpm

and then update again:
yum update
Install LAMP
We need to install basic LAMP packages such as Apache, PHP and MariaDB. Follow this command:

# yum install httpd mod_ssl openssl mariadb mariadb-server php56w php56w-opcache php56w-common php56w-cli php56w-mysql php56w-pdo php56w-mbstring php56w-bcmath

and then enable + start Apache & MariaDB:

# systemctl start mariadb
# systemctl start httpd
# systemctl enable mariadb
# systemctl enable httpd

Install Froxlor
Go to /var/www/html and install froxlor.
cd /var/www/html
Download the latest Froxlor packages:
wget http://files.froxlor.org/releases/froxlor-latest.tar.gz
and then unpack it:
tar xvfz froxlor-latest.tar.gz
*) remove those file
rm -f froxlor-latest.tar.gz
, after install.
We need to assign the proper file/directories ownership for froxlor
chown apache: -R froxlor/
For our last part, we need to navigate to our froxlor installation in browser by navigate to http://server-ip-address/froxlor
Follow installation process provided by Froxlor Installer: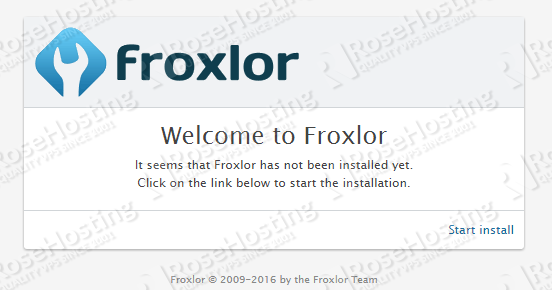 Click Start Install.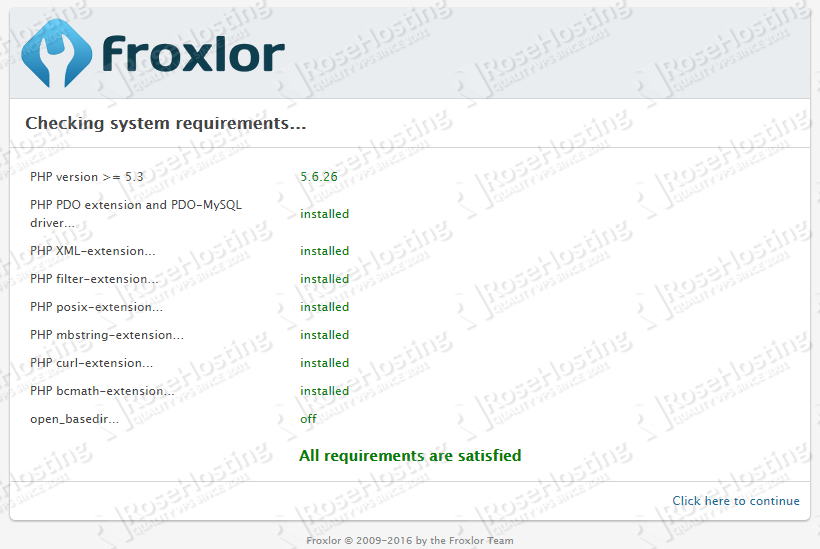 Then login to your Froxlor account with your password.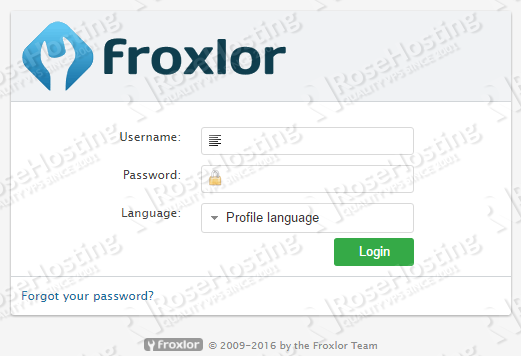 Happy Froxlor-ing!
Froxlor website: https://froxlor.org/