Linux News Today: antiX MX-15 Linux Officially Released with Xfce 4.12, Based on Debian 8.2 Jessie – Video
The developers behind the antiX MX GNU/Linux distribution have announced the release and immediate availability for download of the antiX MX-15 computer operating system.
The final release of antiX MX-15 comes after two Beta and two RC (Release Candidate) builds, during which the distribution's maintainers implemented numerous new features, updated some of the most important core components and applications, and fixed many of the bugs reported by users since the previous stable release of the OS.
antiX MX-15 is based on the latest and most advanced Debian GNU/Linux 8.2 (Jessie) operating system, which means that it inherits many of its features, including the Linux kernel 4.2 packages. The OS is currently built around the lightweight Xfce 4.12 desktop environment.
"We are extremely pleased to announce the release of MX-15 (codename Fusion) based on the reliable and stable Debian Jessie (8.2) with extra enhancements and up to date applications provided by our packaging team. Just like MX-14, this release defaults to sysVinit (though systemd is available once installed)," they announce.
What's new in antiX MX-15
Prominent features of antiX MX-15 include the automatic enabling of the Broadcom b43 and b44 drivers, support for installing the operating system on UEFI (Unified Extensible Firmware Interface) machines, numerous improvements to the Advanced LiveUSB tool, as well as several under-the-hood changes.
antiX MX-15 comes with some of the best open source applications, such as Mozilla Firefox 43.0, Mozilla Thunderbird 38.4, LibreOffice 4.3.3.2, VLC Media Player 2.2.1, and Clementine 1.2.3. Additionally, the distribution improves the Settings Manager and lets users install numerous apps using one-click extras with MX Package Installer.
The antiX MX original applications are also included, and among them are Apt Notifier, Boot Repair, Broadcom Manager, Check Apt GPG, Codecs Installer, Find Shares, Flash Manager, Package Installer, Switch User, Persistence/Remaster, User Manager, Create Live USB, and Sound Card. Download antiX MX-15 right now from Softpedia.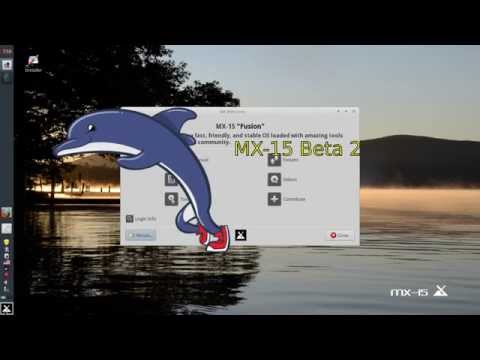 Play Video
Via Softpedia