Linux News Today: Beyond Earth – Rising Tide Arrives on Linux Today
Beyond Earth – Rising Tide, the first expansion for the latest game in the Civilization series, is launching today on Linux and other platforms, and it set to greatly expand the gameplay of the original Beyond Earth.
Firaxis hit the jackpot with Civilization V, which is still one of the most played games on Steam for Linux. When the studio announced that was planning to release a new entry in the series, Beyond Earth, everyone was very excited. Well, that excitement has died down, and gamers are now playing more Civilization V than Beyond Earth. The reception of the game wasn't stellar, but we need to keep in mind that the same happened with Civilization V when it first came out.
One of the things that made Civilization V better were the expansions and various other DLCs. Despite having a ton of them, the community never really complained about this, and they always welcomed it. For now, Beyond Earth is still being considered a good game, but not a great game. This is where the new Rising Tide DLC comes in. It's supposed to add a ton of new functionalities, and it should elevate the gameplay.
Rising Tide is almost here
The new factions that are available now include Al Falah, North Sea Alliance, INTEGR, and Chungsu. All of these bring new bonuses for players, and they will add greatly to the factions that have been added already. Surprisingly, the high point of this DLC is actually the addition of floating cities, which open up a wealth of possibilities.
"For the first time in the Civilization series, you'll be able to colonize new cities right on the ocean. This should open up all sorts of new tactical and strategic options in your march towards victory. New sea-based resources will also become available to coincide with the ability to settle the high seas, giving your water-based cities access to similar resources as you might find on land," reads the announcement made by Aspyr, the studio that takes care of the porting process and publishes the game for Linux.
Other features that will land with Rising Tide include new Diplomacy and Leader Traits, artifacts, hybrid affinities, and quite a few other things. Beyond Earth – Rising Tide is expected to land later today.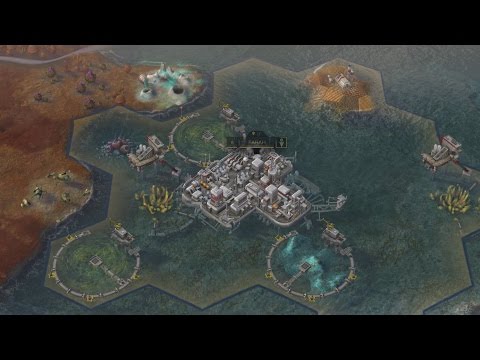 Play Video
Via Softpedia