Linux News Today: Canonical's Ubuntu Internet Browser Silently Becomes Awesome – Video
The Ubuntu Internet browser is a little-known application that's been getting a lot of updates lately. It's developed internally by Canonical, and it seems to get better with each new edition.
Canonical figured out pretty early in the development cycle of Ubuntu Touch that it needed its own browser for the new operating system and it built one, based on Oxide. Those of your who have been watching things unfold have noticed that it's been present for quite some time, and it's actually doing a pretty good job.
After the browser got a little better at its job and Canonical started to push for platform convergence, the Internet browser was made to work on the desktop flavor of Ubuntu. At first, it was just a window with a URL bar, and it remained like that for quite some time, but it was slowly updated and now it's integrated by default in Ubuntu. Firefox is still master of its domain, but Ubuntu basically ships with two Internet browsers.
The Ubuntu Internet Browser is getting really good
In the past few months, we've seen quite a few new features land in the Ubuntu Internet browser, like a Private Mode, better tab management, performance increases, and a ton of other stuff. Granted, it's still not even close to what the others are offering, but it's stable and fast.
One really cool feature of the browser is that it takes advantage of something called Responsive web design. This means that if you scale the browser to the size of a phone, the website will change in real time. This shows how this Ubuntu convergence works because underneath the browser on the desktop and the one of the phone are sharing the same code.
It will be a while until the Ubuntu Internet browser gets to be default in the distribution, but until then we'll keep a close eye on it and all the new features that land. If you have Ubuntu 15.04 or Ubuntu 15.10 installed, you should have it already. Go forth and test!
If you don't have the browser in your Ubuntu installation you can get it by running the following command in a terminal:
code
sudo apt-get install webbrowser-app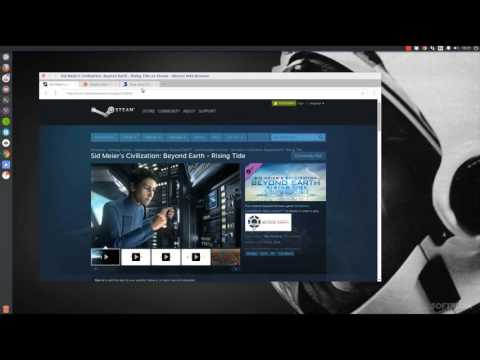 Play Video
Via Softpedia