Linux News Today: Debian-Based Robolinux 8.2 LXDE Linux OS Lets You Run Windows 10 Virus-Free
The developers of the Debian-based Robolinux computer operating system powered by open source and free GNU/Linux technologies have had the great pleasure of announcing the release and immediate availability for download of the Robolinux 8.2 LXDE Edition (Raptor).
Based on the rock-solid Debian GNU/Linux 8 (Jessie) operating system, Robolinux 8.2 LXDE Edition (Raptor) is a long-term supported distribution for personal computers, built around the lightweight LXDE (Lightweight X11 Desktop Environment) desktop environment.
The LXDE edition of Robolinux 8.2 "Raptor" uses Linux kernel 3.16, which is the same kernel used by the Debian GNU/Linux 8 "Jessie" operating system, and includes numerous open source software packages, under-the-hood improvements, as well as a collection of security-oriented applications.
"Robolinux is very pleased and excited to announce its brand new Robolinux LXDE Raptor 8.2 LTS 2020 OS based on 100% rock-solid Debian 8 stable source code with the 3.16 Linux kernel. The built in Stealth VM supports both Windows 10 (32 & 64 bit) versions which run virus free inside Robolinux," reads the official announcement.
Run Windows virus-free in a stealth VM
Among the pre-installed applications, we can mention Mozilla Firefox and Google Chrome web browsers, Mozilla Thunderbird email and news client, Tor Browser, Skype, Google Earth, as well as Invisible Internet Project (I2P), RootKit Checker, Tor Chat, BleachBit, UFW firewall, Clam AntiVirus, JonDo, and Keepass2.
Robolinux's number one feature, about which the developers are bragging on the project's website, is the ability to run the latest Microsoft Windows 10 operating system (not included) virus-free in a stealth virtual machine powered by Oracle VirtualBox.
Another interesting fact about the LXDE edition of Robolinux is that the 32-bit version requires only 160 MB of RAM to run. Download Robolinux 8.2 LXDE Edition right now from Softpedia, where you'll find Live DVD ISO images designed for both 64-bit and 32-bit computers.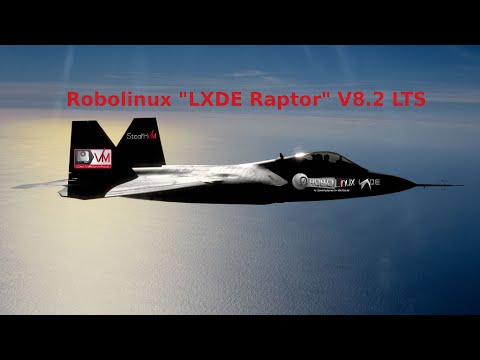 Play Video
Via Softpedia