The development team behind the Robolinux project announced earlier today, September 3, the immediate availability for download of their brand new Robolinux Xfce 8.1 "Raptor" Linux distribution.
Based on the latest stable Debian GNU/Linux 8 (Jessie) operating system and powered by Debian's Linux 3.16 kernel packages, Robolinux Xfce Raptor 8.1 is very lightweight, built around the latest and greatest Xfce 4.12 desktop environment and using only 185 MB of RAM on the 32-bit edition of the distribution.
When compared to the previous Robolinux Xfce release, which was based on Debian GNU/Linux 7, the Raptor offers better support for the latest hardware components, especially for the Intel Haswell chipsets, better audio and graphics quality, faster startup times, and, of course, support for running both 64-bit and 32-bit versions of the Windows 10 operating system in its built-in Stealth VM.
"The Robolinux 'Xfce Raptor' user interface is extremely fast, quite beautiful and very easy to use. A massive amount of time and effort went into optimizing and tweaking Robolinux 'Xfce Raptor' v8.1 so that Linux Beginners and Advanced Users will be very pleased," reads the announcement.
Great apps are included in Robolinux Xfce 8.1
Besides all the great features mentioned above, Robolinux Xfce 8.1 "Raptor" includes some of the greatest applications for GNU/Linux systems, including VLC Media Player, Google Chrome, Mozilla Firefox, Mozilla Thunderbird, Kazam, Kdenlive, Plex Media Server, Skype, Google Earth, Popcorn Time, and Netflix.
Additionally, the distribution comes with all of the usual Robolinux privacy and security software, such as the latest Tor Browser, the i2P Invisible Internet Project, Tor Chat, Clam AntiVirus (ClamAV), and UFW firewall.
Download Robolinux Xfce 8.1 right now from emka.web.id, where you can find 64-bit and 32-bit Live DVD ISO images that you can write on either USB flash drives or DVD discs and use the OS as is, directly from the bootable medium.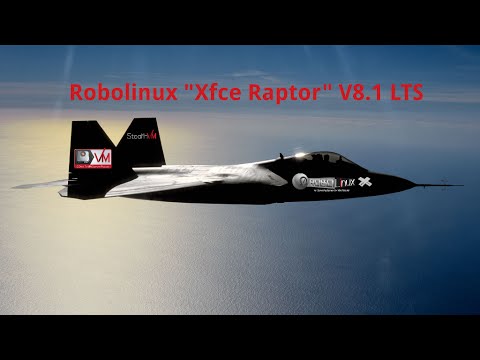 Play Video