Linux News Today: DragonBox Pyra is a Debian-Based Handheld Device with Gaming Controls and Keyboard
After reporting news about the upcoming Solu revolutionary computer, the time has come to introduce you guys to DragonBox Pyra, an open source handheld computer powered by Debian GNU/Linux and featuring gaming controlls and a full-size keyboard.
Designed as the successor of the Open Pandora handheld game console and mobile personal computer, DragonBox Pyra has been introduced for the first time ever during the FOSDEM 2014 open source event that took place in Brussels, Belgium.
Powered by the Debian GNU/Linux operating system and using free and open source software projects, the DragonBox Pyra handheld gaming device is aimed at nostalgic gamers who are looking for a versatile computer to emulate game consoles.
The device is capable of emulating games that have been designed for the famous Sony PlayStation 1, Sony PlayStation Portable (PSP), Gameboy DS, and Nintendo 64 gaming consoles. Additionally, it can run all sort of GNU/Linux applications.
Technical specifications
DragonBox Pyra is a pretty powerful handheld, as it boasts a TI OMAP5432 2x Cortex A15 and 2x Cortex M4 CPU, a PowerVR SGX544-MP2 GPU and Vivante GC320 2D Accelerator, 2GB RAM, 5-inch 720p display, a 6000 mAh battery, Wi-Fi 802.11 a/b/g/n, Bluetooth 4.0, QWERTY keyboard with backlight, and gaming controls, including DPad, 6 face buttons, and 4 shoulder buttons.
Additionally, the device will include a mini-HDMI out port, two USB 2.0 ports, one USB 3.0 port, two SDXC card slots, one microUSB port, an audio jack port, vibration motor, built-in-mic, accelerometer sensor, gyro-sensor, fully configurable RGB-LEDs for notifications, as well as UMTS/3G, 4G, and GPS modules (all three optional).
For Linux applications, there will be a special software repository within Debian, for Pyra packages, but users will also have access to a standard Debian GNU/Linux repo for installing regular DEBs. A PND-like system for enabling swapping cards and apps will also be available.
Pre-order a Pyra prototype today
Those of you who are eager to get their hands on a DragonBox Pyra prototype today, can pre-order the handhelpd gaming device right now from the project's website. However, please note that the offer will end on October 24, 2015, so you better hurry if you want one.
The company plans to produce eighteen Pyra prototypes in November 2015, from which 10 will go straight to developers and 8 will be sold online to anyone who wants to pay the sum of €1,666 ($1,900). You might even get a special voucher, but for that you will need to read the details provided on the forum announcement.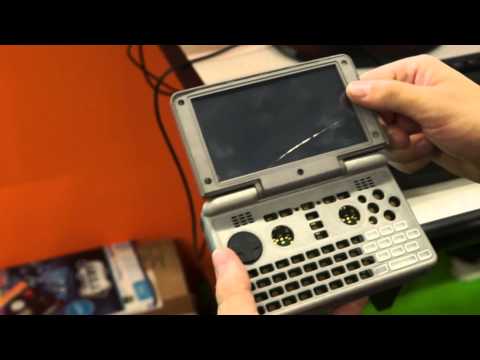 Play Video
Via Softpedia