Linux News Today: First Unity 8 Custom Theme Is Being Built
An Ubuntu user is building the first Unity 8 theme and it looks like that's not as difficult as people may believe, but the fact that it can be made is more important than the quality of the theme.
For all intents and purposes, Unity 8 is a new desktop environment, even if it just feels like an upgrade from Unity 7. Sure, the developers are trying to make it look a lot more similar to the previous version, but that's just a visual touch. This sounds like a great move from Canonical, but it also has one drawback, that is not obvious just yet.
When Unity 8 is finally available for the desktop users, they will notice that their favorite themes won't work anymore. This is, unfortunately, a byproduct of building new stuff, but the community will adapt pretty quickly. In fact, Ubuntu user Sorin Popescu is already designing a theme for Unity 8 as proof of concept.​
Unity 8 is themeable
One of the biggest concerns is that Unity 8 will be too difficult to theme, but it looks like it's not going to be that hard. It's very likely that designers will soon start to make themes for Unity 8, but it will take a while until things get going.
Unity 8 is currently in the works and it will be made available, as an alternative to Unity 7, with Ubuntu 16.04 LTS, which is due to launch in April 2016. If everything goes according to plan, we should have the Unity 8 desktop implemented as default with Ubuntu 16.10. It's almost a year until then, and in theory, it should be popular enough for designers to start working on the themes.
Currently, Unity 8 is being used only on the Ubuntu phones, and there are no themes just yet for that platform, and no means to even apply a new theme.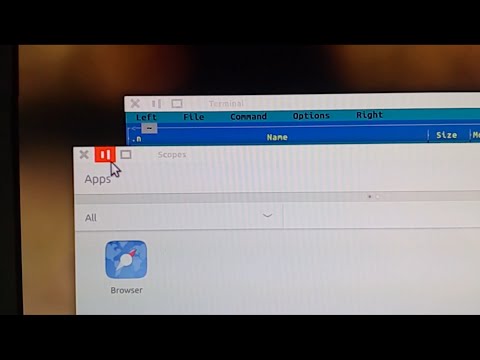 Play Video
Via Softpedia