Linux News Today: GNOME 3.20 to Get a Redesigned Print Dialog
The GNOME project is preparing for the launch of the 3.18 branch, and developers are still making changes, although it might be too late for some of them. A new printer Jobs Dialog has been put together and it already looks great.
The GNOME software stack is composed of hundreds of components, and you wouldn't think that the print dialog would be one of the things that need to be updated, but it looks like the GNOME devs are trying to make everything fit together much better.
"In my first week at Red Hat I started working on the Printers panel on GNOME Control Center. My first task was to rewrite the printer Jobs dialog to match the newest mockups at: https://wiki.gnome.org/Design/SystemSettings/Printers. Since it is a big UI change and we're close to a release, this new design will probably feature gnome 3.20," wrote developer Felipe Borges.
This might seem like a big thing, but each new GNOME release is actually made of all of these components that get updated. Even if it's a small change, it's still important.
GNOME 3.18 is currently in feature freeze, and this is not the kind of thing that gets past those gates, so we'll have to wait until 2016 for this particular modification. You can also check the short video put together by Felipe below. Enjoy!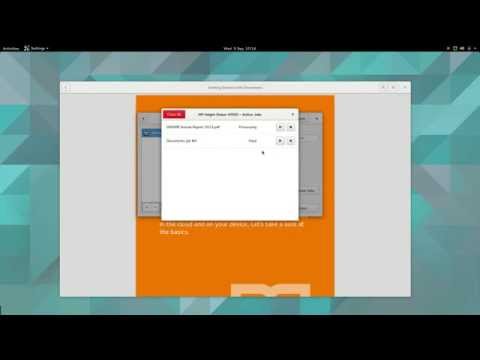 Play Video
Via Softpedia