Linux News Today: Gorgeous Live Voyager X2 Linux OS Out Now, Based on Xubuntu 14.04.3 LTS – Screenshot Tour
French developer Rodolphe Bachelart, the creator, maintainer and lead developer of the Live Voyager series of GNU/Linux distributions based on Canonical's Ubuntu and Xubuntu OSes, had the great pleasure of announcing new releases of the Live Voyager X2 and X2 HD distros.
According to the release notes (in French), Live Voyager X2 and Live Voyager X2 HD, which are LTS (Long-Term Support) operating systems, have reached version 14.04.5, based on the latest point release of the Xfce-based Xubuntu 14.04 LTS (Trusty Tahr) distribution.
Powered by Linux kernel 3.19.0.29, both Live Voyager X2 14.04.5 and Live Voyager X2 HD 14.04.5 OSes are built around the lightweight Xfce 4.12 desktop environment, which has been highly customized to look simply gorgeous, as you can see from the screenshots attached at the end of the article.
Prominent features of Live Voyager X2 and Live Voyager X2 HD 14.04.5 LTS include tiling support for the right panel, the addition of KWin HD window manager, new icons and themes, new wallpapers, new Plymouth boot splash screen logo, Glances 2.4.2, updated LibreOffice office suite, backup utility for smartphones and tablets, and many bugfixes.
Only for 64-bit computers
The bad news for some of you is that this is the first release of the Live Voyager X2 distributions to ship only with Live DVD ISO images that contain software packages optimized for the 64-bit (x86_64) hardware architecture. Unfortunately, the developer cannot provide users with 32-bit versions of the OS due to some technical issues with the graphics stack.
Download Live Voyager X2 14.04.5 and Live Voyager X2 HD 14.04.5 LTS operating systems right now from Softpedia. Once again, we remind you that you will only find a 64-bit Live DVD ISO image for each Live Voyager X2 edition. In the mean time, if you want to see the distributions in action and how they look like, we invite you to check out the gallery and video attached below. Enjoy!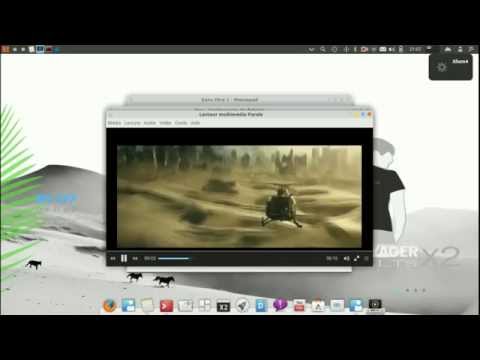 Play Video
Via Softpedia