Linux News Today: Grand Ages: Medieval Strategy Game Released for SteamOS
Grand Ages: Medieval is a new strategy game that combines both turn-based elements and real-time battles into a single experience. It's developed by Gaming Minds Studios and published by Kalypso Media Digital.
Players will immediately notice that the game takes a lot after the Total War series, but the developers from Gaming Minds Studios have tried to make their own thing. The reception hasn't been all that great, but the title is still young and it has time to gather more feedback.
"Aspiring emperors – ready yourselves for epic battles, cunning diplomacy and relentless conquest, as Grand Ages: Medieval makes its historical debut on PC and SteamOS today. Explore a gigantic game world of over 20 million square kilometres, plot strategically where to found important cities and defend your kingdom against foreign powers," say the developers.
Interestingly enough, even if the developers have announced the launch of the game, a pre-purchase offer is still available right now, and players can pick it up with a 15% discount.
The system requirements for Grand Ages: Medieval are not all that big and pretty much everyone will be able to play the game. Users will need at least Ubuntu 14.04 64-Bit, an Intel Core 2 Duo Processor E8000 Series or something similar, 4GB of RAM, an OpenGL 4.1 compatible video card with 1 GB of RAM, and 5 GB of available space.
The promotion will only last for a short while, so hurry up.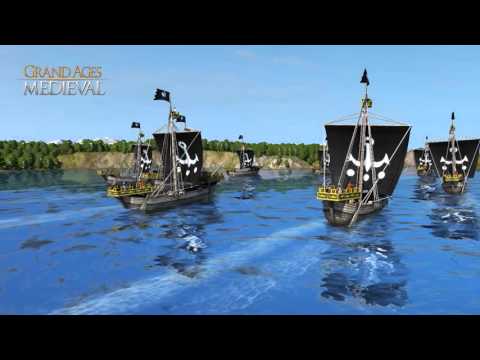 Play Video
Via Softpedia