Linux News Today: GRID Autosport Racing Game Officially Released for Linux, SteamOS and Mac OS X
Just a few moments ago, December 10, 2015, Feral Interactive dropped the news every Linux and Mac gamers wanted to hear, the awesome GRID Autosport racing game is now available on Steam for Linux, SteamOS and Steam for Mac.
The announcement was made a few minutes ago on Steam, and, like usual, Feral Interactive kept things very brief by stating "Enjoy Grid Autosport now, for the first time available on Mac and Linux!" Of course, the GRID Autosport entry on Steam now features all three icons, for Windows, Mac, and SteamOS (a.k.a. Linux).
The game costs 39,99€ or $39.99 USD, depending on your location in this world, which we have to admit that it's a bit steep for the casual Linux and Mac gamer. You can purchase the game via Steam, if you have a Steam account, or just download a copy of the game from Feral Interactive's website.
"Take on the world's most thrilling circuits in the world's most exciting cars. Ignite your high-speed career as a pro-racer across a range of five demanding disciplines, including the controlled aggression of Touring Cars and the pin-sharp precision of Open-Wheel racing," writes Feral Interactive on the GRID Autosport's mini website.
A few words about GRID Autosport
Developed by Codemasters, a gaming company known for racing titles like the DiRT and Colin McRae Rally series, GRID Autosport is a modern, fun and good-looking racing game, officially launched in June 2014 for the Microsoft Windows operating systems, as well as for the Microsoft Xbox 360 and PlayStation 3 gaming consoles.
In GRID Autosport, the player becomes a driver for hire. You'll have to level up your racing career through the stunning tracks of the Indianapolis Motor Speedway, as well as on the beautiful city streets of Barcelona, San Francisco, and Paris. If you're a Linux and Mac gamer, and you're into racing games, then GRID Autosport is the game you should buy.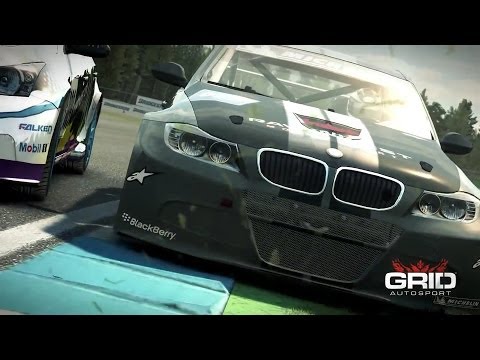 Play Video
Via Softpedia