Linux News Today: Here's What's New in the GNOME 3.18 Desktop Environment – Video
The highly anticipated GNOME 3.18 open-source desktop environment for GNU/Linux distributions will be officially unveiled tomorrow, September 23, 2015, and it promises to add a host of new features, as well as numerous under-the-hood improvements.
The developers of the GNOME desktop environment have been eager enough to post an introductory video to GNOME 3.18 (see it at the end of the article), showing the world the latest functionality implemented in the widely used desktop environment.
In this release, GNOME improves the general user experience for users and new developers alike. GNOME 3.18 adds a feature called "Automatic Brightness," which, when enabled, will make use of your laptop's light sensor to dim or increase the screen's brightness depending on the surrounding lighting.
The "Automatic Brightness" function has been implemented in the Power section of the GNOME Control Center app. GNOME 3.18 also improves the touch screen experience, especially when selecting and modifying text, implements a new view in the Nautilus (Files)'s sidebar, which collects all the remote and internal locations in a single place.
Moreover, Nautilus now incorporates the progress bar into a small icon placed on the main toolbar, next to the search button. So, when you're copying or moving files and you want to see the transfer progress for each of the involved files, you just click on the respective icon, and a popover will appear showing you the actual progress.
Improved search, Google Drive integration, and much more
GNOME 3.18 comes with numerous other enhancements that will make a big difference when using the desktop environment. For example, the search function has been greatly improved, you can now view documents from your Google Drive directly into the GNOME Documents app, and there's better file management.
Furthermore, the GNOME Software app now lets users update the firmware of various devices connected to the computer, GNOME Calendar comes with the ability to manage calendars via a management dialog, the Polari IRC client has a better new-user experience, and GNOME Documents boasts a revamped interface for organizing your documents.
Additionally, the Evince document viewer brings  improved video and annotation support, GNOME Builder now offers a source code mini-map, a shortcut overview, and autocompletion for Python, the HIG (Human Interface Guidelines) have been restructured, the GNOME Logs app has an enhanced overview with support for displaying the last five boots, and GNOME Boxes' interface has been revamped.
Last but not least, GTK+ has received new typographic features. But wait, there's more, as GNOME 3.18 features a handful of brand new apps, such as GNOME Todo, which, for now, acts as a personal task manager. GNOME 3.18 will be officially released tomorrow, September 23, 2015, available for download as a Live USB image, and will arrive to popular distributons later this fall.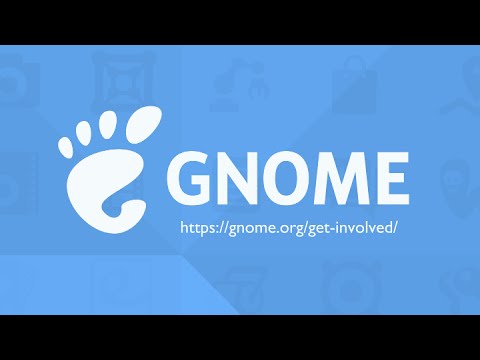 Play Video
Via Softpedia