Linux News Today: How to Install Unity 8 on Ubuntu 16.04 LTS and Ubuntu 15.10
We've created the following tutorial at the request of our readers who asked us to post some easy-to-follow instructions on how to install the next-generation Unity 8 user interface on the Ubuntu Linux operating system.
The fact of the matter is that the latest Unity 8 packages, including the next-gen Mir display server, are available in the default software repositories of Ubuntu 16.04 LTS (Xenial Xerus), which is currently under development, and Ubuntu 15.10 (Wily Werewolf), the latest stable release.
So, if you're OK with running Ubuntu 15.10 or an early build of Ubuntu 16.04 LTS, maybe just to see for yourselves what the new Unity 8 user interface looks like on the desktop, then you can follow the instructions posted in this guide.
Things you need before attempting to install Unity 8 and Mir? Well, all you need is a healthy installation of the Ubuntu 15.10 or Ubuntu 16.04 LTS operating systems, which are available for download from Softpedia. Both 64-bit (recommended) and 32-bit computers are supported.
Installing Unity 8 on Ubuntu
Installing the latest Unity 8 user interface on the daily build version of Ubuntu 15.10 or Ubuntu 16.04 LTS is as easy as pie. Before anything else, please note that, at the moment, the operating system is using the Unity 7 interface available in all supported Ubuntu OSes.
To install Unity 8, all you have to do is open the Terminal app and paste the following commands, one by one, hitting the Enter key on your keyboard after each one. Just keep in mind to wait for the first command to finish before attempting to paste the next command.
code
sudo apt-get update && sudo apt-get dist-upgrade
sudo apt-get install unity8-desktop-session-mir
That's it! When the last command finishes installing all packages, exit your current Unity 7 session by logging out, and then, at the login prompt, press the little Ubuntu logo and select the Unity8-Mir session. Enter your password and login. Enjoy Unity 8!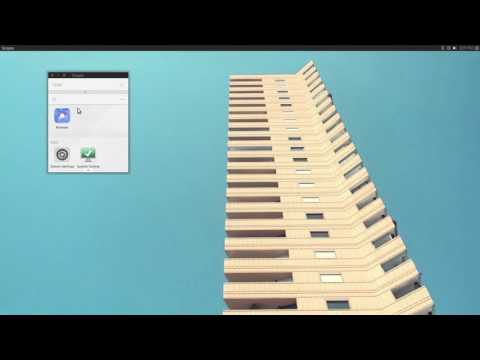 Play Video
Via Softpedia