Linux News Today: Jotun Is a Beautifully Crafted Adventure Game for Linux
Jotun is a new action-adventure title developed and published by Thunder Lotus Games released on Steam for Linux, and it's currently being discounted by 15%.
Many games launched these days use one of the famous gaming engines that were released, with Linux support, in the past few years. This is not a bad thing, but the number of designers that do their own animations is getting lower. Jotun is a beautifully crafted game in this respect and players can easily spot when someone is doing quality work.
"In Jotun, you play Thora, a Viking warrior who died an inglorious death and must prove herself to the Gods to enter Valhalla. Explore vast regions of Norse Purgatory to find runes to unleash the jotun, giant Norse elementals. Fight them using only your massive two-handed axe, the blessings of the Gods and your skills!" reads the Steam entry.
The players will get to face five epic jotuns, which are actually Norse elementals, and will have access to five different and huge levels, use powers given by the Viking Gods, and enjoy an original soundtrack composed for this game.
The system requirements for the game are quite high, but it's worth it. Players will need to have at least Ubuntu 14.04 LTS or SteamOS (other distros will probably work as well, a 1.8 GHz Dual-Core processor, 4 GB of RAM, a DirectX 10-compatible graphics card with at least 256MB of video memory, and 8 GB of available HDD space.
The promotion for the game will expire on October 6.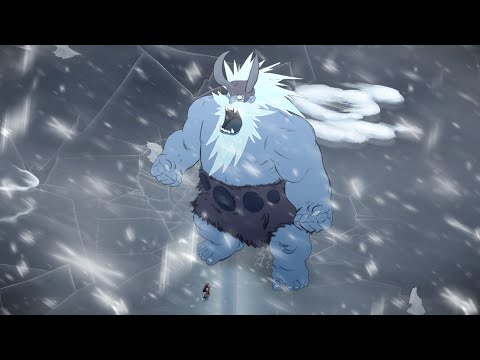 Play Video
Via Softpedia