Linux News Today: Krita Animation Edition Gets a Second Beta Release, Still Not Based on Krita 3.0 – Video
Today, December 12, the Krita developers have announced the release and immediate availability for download and testing of the second Beta build of the upcoming Krita Animation Edition digital painting software.
At the end of November, we reported that the Krita devs are working on a new special edition of the Krita open-source digital painting software, designed from the offset to provide users with animation and instant preview support, which have been implemented in the View menu.
The Krita Animation Edition includes three new dockers when compared to the original Krita softwar, on which Krita Animation Edition is based. They are Onion Skins, Timeline and Animation, and can be used by digital painting artists to control everything there is about their animation frames.
"With lots of bug fixes. This is still based on the stable 2.9 version of Krita, though, not on what will become Krita 3.0. But there are a lot of crash fixes, bug fixes and improvements, and the following operations now work on animations as well," said the Krita developers in today's announcement.
What's new in Krita Animation Edition Beta 2
Besides fixes for various crashes and bugs discovered since the previous Beta release, the Beta 2 build make the Merge Down, Merge multiple layers, Flatten Layer, Flatten Image, Convert Image/Layer, Color Space, Crop Image/Layer, Scale Image/Layer, Rotate Image/Layer, and Shear Image/Layer operations work on animations as well.
At the moment, the Krita Animation Edition Beta remains based on the Krita 2.9 software, but the final version will be rebased on Krita 3.0, which is still under development. Ubuntu Linux users can install Krita Animation Edition Beta 2 via the following commands. Windows packages are available in the announcement.
code
sudo add-apt-repository ppa:dimula73/krita
sudo apt-get update
sudo apt-get install krita-animation-testing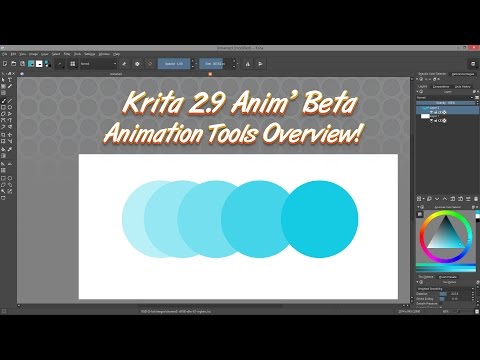 Play Video
Via Softpedia