Linux News Today: ownCloud Server 8.2 Officially Released with Revamped Gallery App, Notifications
Today, October 20, the ownCloud community, through Jos Poortvliet, has been proud to announce the release and immediate availability for download of ownCloud Server 8.2.
ownCloud Server 8.2 is the second point release in the 8.x series of the world's most popular free and open-source self-hosting cloud solution. It is a feature release that introduces numerous design updates, a brand new sidebar, a redesigned Gallery app, support for notifications, better handling of mime types, as well as tons of security improvements.
Additionally, ownCloud Server 8.2 updates the build-in text editor, introduces a policy for retaining file versions and files that have been deleted, adds encrypt and decrypt commands, greatly updates the ownCloud API (Application Programming Interface) with Query Builder, Capabilities Manager, and Modular Authentication support, and adds various other minor enhancements.
"The previous release, ownCloud Server 8.1, was all about stability, performance and security. Now, more work has been put in the user experience," says Jos Poortvliet, Community Manager at ownCloud. "That shows in the new sidebar, the new gallery app and refreshed style but for system admins, there's a large number of new control points as well."
New Appliance and Proxy app
ownCloud Server 8.2 might not be the biggest update in the history of the project, but it is a very important one, as it adds many important changes that affect the overall user experience. In addition to the new features mentioned above, the new ownCloud release introduces a new appliance that contains the ownCloud Proxy app announced last month.
Download ownCloud Server 8.2 right now from Softpedia. Users of ownCloud Server 8.1 and ownCloud Server 8.0 are urged to update to version 8.2 as soon as possible. Upgrade instructions are provided on the project's website, along with anything you need to start deploying your own cloud! In the meantime, you can watch the introduction video below.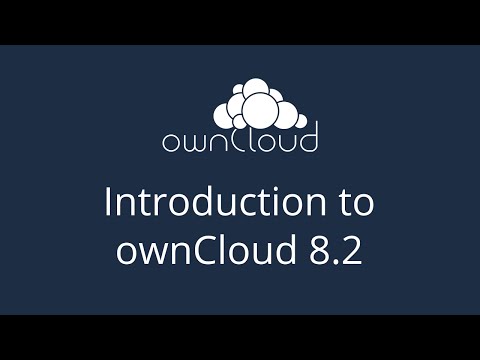 Play Video
Via Softpedia