Linux News Today: PlayStation 4 Has Been Hacked to Run Gentoo Linux – Video
Believe it or not, it would appear that a hacking group that goes by the name of Fail0verflow managed to hack Sony's PlayStation 4 (PS4) gaming console to run a Linux kernel-based operating system.
In the five-minute-long video attached at the end of the article, you can see the guys over at Fail0verflow demonstrating Linux on PlayStation 4 at the 32nd Chaos Communication Congress (32c3) event that took place on December 30, 2015.
If you look closely at the video, you'll notice that they managed to find some vulnerability in the PlayStation 4 gaming console, as the Linux kernel-based operating system is launched through Settings -> User's Guide.
PlayStation 4 runs Gentoo, Linux kernel 4.4 LTS
We can't help but notice that the version of the GNU/Linux operating system used for hacking PlayStation 4 is the famous Gentoo, running the next-gen OpenRC init system.
However, it looks like the latest systemd 228 init system is also used, and they're using the lightweight Xfce desktop environment, along with Linux kernel 4.4 LTS RC6.
Then, they're starting a presentation to show us all how they managed to hack the PlayStation 4 gaming console, which appears to have a broken NOP command on the integrated AMD Radeon GPU (Graphics Processing Unit).
Among the things that are working, at least at the moment of writing this article, we can mention timers, IRQs, PCI, serial port, framebuffer, kernel modesetting, HDMI encoder, Ethernet, Wi-Fi, Bluetooth, and S/PDIF audio.
Soon, the Fail0verflow team will make the 3D acceleration, USB, and HDMI audio to work as well. The SATA AHCI Blu-Ray device was not tested at the moment, but kernel patches are coming soon.
Additionally, they managed to connect a Game Boy Advance (GBA). Rest assured that we'll update the article when we have more details on the matter. In the meantime, enjoy the video below!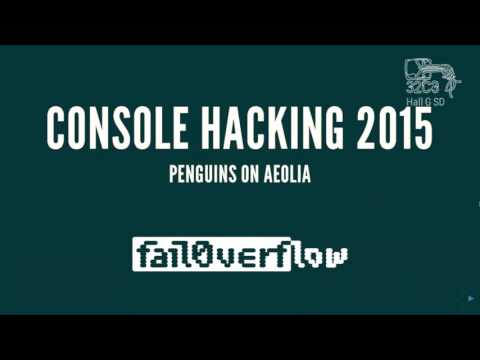 Play Video
Via Softpedia