Linux News Today: Prison Architect 1.0 Is Finally Here, Lets You Build and Manage the Most Secure Prison
After being in development for the last three years, British game developer Introversion Software was euphoric to announce the final release of the first ever stable build of the Prison Architect game for all supported platforms.
Prison Architect 1.0 is the first stable release of the cross-platform private prison construction and management simulation game and comes after no less than 36 Alpha builds, which were available for purchase on Steam Early Access until October 6, 2015, for Microsoft Windows, Mac OS X, and SteamOS+Linux platforms.
Version 1.0 brings a Campaign Story, which is targeted at new players, and contains 5 thrilling chapters, including Death Row (The Introduction from the Alpha), Palermo, GABOS, Conviction, and Bootstraps. It also comes with the highly anticipated Escape Mode about which we talked a few days ago.
In the Escape Mode, players will be able to load any prison and attempt to escape from it. That's super fun! But hold on tight, because the new Escape Mode feature supports any Steam Workshop prison, and there's even a "Random" button (experimental) that loads a random Steam Workshop prison for you.
Collectables and special wardens
In addition to the Campaign Story and Escape Mode, Prison Architect 1.0 comes with two types of collectable items, Polaroids (includes all story based polaroids, some of which are being displayed during cutscenes) and Game Bible (a scan of the game design notebook will be available everywhere in the prison).
Last but not least, it is now possible to choose from one of six wardens during the initial creation of the prison, all having their own special abilities. New languages are now supported in Prison Architect, the education grant and event system were improved, and numerous bugs have been fixed.
There's currently a 33% discount of Prison Architect 1.0 on Steam for Linux, Windows, or Mac OS X, so you will be able to purchase the game for the sum of 13,32€ ($15). Below we've attached a video of Introversion Software developers demonstrating the new features of Prison Architect.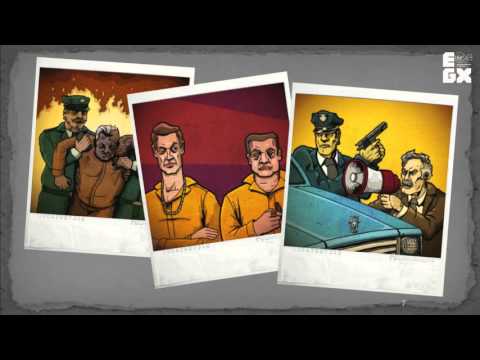 Play Video
Via Softpedia