Linux News Today: Robolinux 8.2 Is Based on Debian 8.2, Runs Windows Virus Free Inside VMs
The Robolinux developers were proud to announce today, October 16, the immediate availability for download of the Cinnamon, MATE, and Xfce editions of the Robolinux 8.2 distribution.
Based on the latest Debian GNU/Linux 8.2 (Jessie) operating system and powered Linux kernel 3.16, Robolinux 8.2 "Raptor" is now the most advanced version of the distribution, introducing a great number of performance improvements and optimizations.
One of the important features of the Robolinux 8.2 "Raptor" operating system, according to its developers, is the ability to run the Microsoft Windows XP, 7 and 10 on top of the distribution using stealth virtual machines that are virus free.
"Non stop time and effort went into finding ways to significantly speed up and optimize all three of our upgraded Robolinux Raptor series versions so that Linux Beginners and Advanced Users will be very pleased," reads the announcement.
Numerous applications have been updated
As expected, Robolinux 8.2 comes with numerous updated applications, among which we can mention the Mozilla Firefox and Google Chrome web browsers, Mozilla Thunderbird email client, Google Earth virtual globe and world atlas, Oracle VirtualBox virtualization software, and Kazam screencaster.
Additionally, the distribution includes the twelve incredibly powerful security and privacy application meant for keeping users safe and secure at all times. Among these, we can mention the i2P Invisible Internet Project, Clam AntiVirus (ClamAV), UFW firewall, Tor Chat, and Tor Browser anonymous browser.
While existing Robolinux 8 users can upgrade to version 8.2 with a single mouse click on the Robolinux Auto Upgrade button in the Applications Menu, new users can download the 32-bit and 64-bit ISO images of Robolinux 8.2 Cinnamon, MATE, and Xfce editions right now from Softpedia.
Please try to keep in mind that various PCs and laptops that have older graphics cards manufactured before 2008 are currently not supported in the Robolinux 8 "Raptor" series. These machines can only run the Robolinux 7 series operating systems, which are supported until year 2018.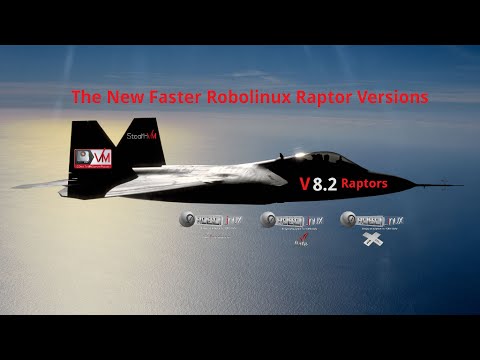 Play Video
Via Softpedia