Linux News Today: Solus Has Amazing Theming Options and Possibilities
The Budgie operating system has some pretty awesome theming features that are not usually found in other distros, as shown in a recent video posted by the developers.
The ability to theme your Linux distribution is an important one and this capability is present, to different degrees in all the major Linux operating systems. This is usually a characteristic of the desktop environment, and in the case of Solus, that desktop is called Budgie.
It's been in the works for a long time, and unlike the Solus operating system, it's stable. In fact, Budgie has been integrated already in a couple of other distros, and it's been forked at least once, as far as we know. Because Solus and Budgie are built by the same team, this is where you're going to find the best implementation.
Solus theming looks like a dream come true
Solus and Budgie give users pretty much all of the options they will ever need, although I'm quite certain that more features are going to be implemented. You want to move the top bar to the bottom? No problem. You want to increase the size of the top bar? Just press a button. Applets can be added in the same way. Basically, all you see can be changed to some extent.
There is a caveat though, albeit a temporary one. In the video that you can see below, the developers are using a new version of Budgie that's being made right now and that's not available just yet.
"Due to the complexity of Budgie we require our own theme to completely override many elements, to ensure a consistent and sane experience. In future we'll allow users to choose their own custom themes for use with Budgie. Another very important change here is the native support for HighContrast, part of our ongoing effort to make Budgie more accessible," wrote Ikey Doherty, the leader of the Solus project on YouTube.
A stable version of Solus is expected to land in the next few days. Also, as a side note, we have to say that Solus is definitely not a ChromeOS clone.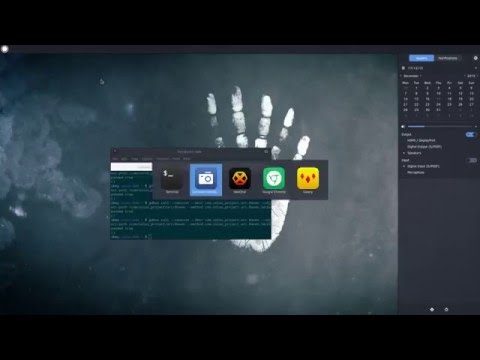 Play Video
Via Softpedia