Linux News Today: Solus Linux Operating System Drops LightDM for GDM as Default Login Manager
On the second day of December, Josh Strobl of the Solus Project announced the release and immediate availability for download of yet another daily build ISO image for the forthcoming Solus Linux operating system.
The Solus Daily ISO 0.201549.3.0 is now available for download, and according to the announcement published on the project's website, it replaces the LightDM display manager with GNOME's GDM (GNOME Display Manager) utility, which is now used as the default login manager for the operating system.
Another interesting feature implemented in the new daily build ISO image of Solus is the adoption of the GNOME Initial Setup tool, which will prompt users on the first login after installing the operating system on their personal computers so that they will be able to more easily configure various aspects of Solus. See the video at the end of the article for details.
"The Solus Project now uses gnome-initial-setup to vastly simplify the installation process of Solus," said Josh Strobl. "The majority of the process is now post-install, where you setup your user, locale and keyboard settings, timezone, and optionally online accounts."
Goofiboot was integrated into the installer
Solus Daily ISO 0.201549.3.0 now directly integrates the brand new goofiboot bootloader, a fork of the systemd-boot (previously called gummiboot) UEFI boot manager, into the Solus installer, which provides support for manipulating EFI variables.
Additionally, the Solus developers managed to address various issues related to the WebKit engine, which affected the GNOME Online Accounts and Epiphany web browser software, as well as to disable DRI3 support and resolve several problems affecting the booting of ISO images via USB 3.0 drivers.
Download Solus Daily ISO 0.201549.3.0 right now via Softpedia or directly from the operating system's website, but please try to keep in mind that this is a pre-release version, which means that you shouldn't deploy it in a production environment where stability is of the essence.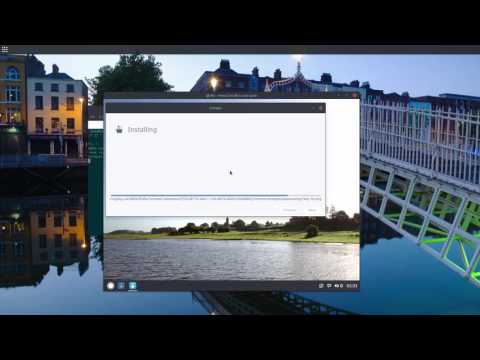 Play Video
Via Softpedia