Linux News Today: Steam Controller Update Adds Mouse Regions, Support for Non-Steam Games
Today, December 10, Valve has announced a new update for its Steam Controller gamepad device, transforming some of the greatest user-requested features from dreams into reality.
During the month of November 2015, the Valve developers working on Steam Controller were quite busy developing and implementing new features for the device, which apparently gains more and more fans with each day that passes, despite the fact that it was officially released to the public on November 10, 2015.
"It's been a busy month since the Steam controller officially launched, and with the help of the community, it's already grown so much. Along with the new features in today's update, we thought we'd highlight some of the other big features added in the past month and what the community has been doing with those new features," said Valve.
What's new in Steam Controller December 2015 update
Among the big features added to Steam Controller during the month of November 2015, we can mention updates to the Gyro input, which can now be combined with the trackpad for better handling of FPS aiming in games, as well as the implementation of a much superior method for emulating joystick camera, which makes playing third-person games more natural, as if you were using a mouse.
Furthermore, Valve has managed to bring out Mouse Regions, a new functionality that helps fans of RTS (real-time strategy) and RPG (role-playing game) games to more easily access those complex on-screen interface for inventory slots, minimaps, or spell bars by mapping an entire trackpad to a region on-screen. Additionally, there's now a Touch Menu interface that lets players select their desired hotkeys on a single trackpad.
But wait, there's more, as Valve has also implemented support for non-Steam games, support for portable configurations, in case you want to play some games at your friend's house and bring your own Steam Controller, better support for controlling your HTPC system, along with a Controller HUD so you can see the input generated by the device while playing games.
Below is a bonus video from Valve, showing us how the Stream Controller is built. Enjoy!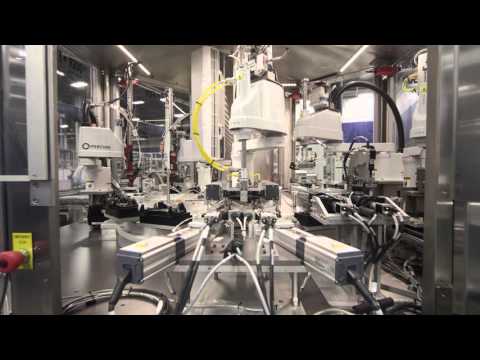 Play Video
Via Softpedia