Linux News Today: SuperTuxKart 0.9.1 Adds New Candela City Track, Implements Scripting – Video
Just a few moments ago, October 17, the SuperTuxKart development team had the great pleasure of announcing the release of the first maintenance version of their awesome fun SuperTuxKart 0.9 kart racing game for all supported platforms.
Prominent features of SuperTuxKart 0.9.1 include the addition of a new Candela City track, Antediluvian Abyss update, improved underwater landscape, and the ability to spot underwater ruins and fishes swimming in the gift package for donators.
Furthermore, the Carnaval del cacao track that was previous included in the gift package for donators has now been made available to all users, the Oliver's Math Class track received a lot of improvements, and other tracks were updated to be compatible with the new engine used in the game.
In addition to the cool new features listed above, SuperTuxKart 0.9.1 now lets users change the direction of arrows when operating a track in reverse, physics were tweaked, the audio handling has been greatly improved, and scripting support has been added, which should result in more dynamic and attractive tracks.
"As a quick look into the future: we are expecting to further improve the look of STK by replacing the current bitmap-based font system with a TTF renderer, which will hopefully make STK look better in various languages. More work on scripting is also planned," reads the announcement.
Without further ado, you can download SuperTuxKart 0.9.1 for GNU/Linux distributions, as well as for the Mac OS X and Microsoft Windows operating systems right now via Softpedia or directly from the game's website.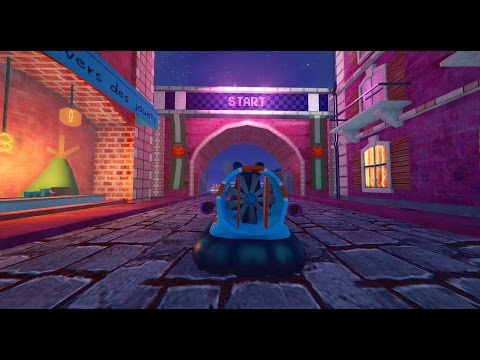 Play Video
We just released #SuperTuxKart 0.9.1 o/ Check out our trailer https://t.co/woRkvBOYyk Share it and have a nice race #OpenSource #indiegame — SuperTuxKart (@supertuxkart) October 17, 2015
Via Softpedia