Linux News Today: TowerFall Ascension Is an Archery Brawler for Linux, 75% Off on Steam
TowerFall Ascension is a 2D brawler developed by a single guy, Matt Thorson, and published on Steam by Matt Makes Games Inc. This game also supports Linux, and it's now available at a 75% discount.
TowerFall Ascension takes a very old type of gameplay and turns it into something modern, even if the graphics don't seem to be all that different. Players will confront their friends with bows. They will have to master stuff like catching arrows in mid-flight, stomping on the head of the enemies, getting the powerups before everyone else, and much more.
"This is the definitive version of the hit archery combat game. Inspired by classics from the golden age of couch multiplayer, it's a 4-player local party game centering around hilarious, intense versus matches. TowerFall is best played competitively with friends, cross-legged on the floor within punching distance of each other," reads the Steam synopsis.
The game also comes with a DLC pack named TowerFall Dark World Expansion, which opens up new worlds for players, with new challenges, a co-op campaign, new monsters and bosses, and nine more alternate archers.
The system requirements for TowerFall Ascension are quite low, and pretty much anyone will be able to play it. Users will need a Linux OS with glibc 2.15+, an Intel Core i3 M380 CPU, 2GB of RAM, and a video card with OpenGL 3.0+ support.
The promotion for the game will last for the next two days.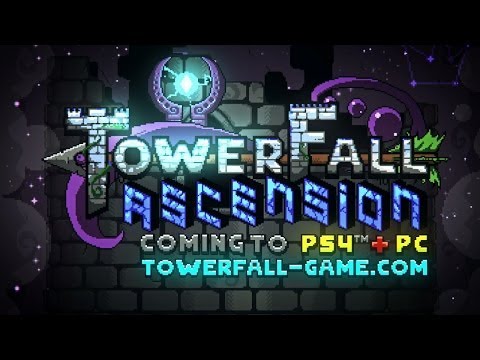 Play Video
Via Softpedia