Linux News Today: Ubuntu Core to Power MagicStick, the Most Powerful PC Stick Ever Made
MagicStick is a new PC-on-a-stick device that promises to be the most powerful launched until now, and it's in the middle of a very successful Indiegogo campaign. To top it all off, MagicStick will also provide the users with the option of loading it with Ubuntu Core.
MagicStick came out of nowhere and took everyone by surprise. It's presented as the most powerful device of its kind, and if we take a closer look at its specs, we have no reason to think that's not the case. With 8GB of RAM and Intel's 14 nm Cherry Trail Quad Core CPU (12/16 core GPU), HDMI 2.0, USB 3.1, and 64 GB solid storage, it looks like a solid solution.
As it stands right now, the cheapest version still available is priced at $259 (€242), but the retail version will cost $399 (€373) and the website mentioned that it could ship with either Windows 10 or Android Lollipop and supports all Linux distros. Now, it looks like the makers of the MagicStick are providing Ubuntu Core as well.
Ubuntu Core on MagicStick is not what you would expect
Ubuntu Core is an operating system from Canonical, but it's not what you would expect. It's not Unity on a stick, but something different. Users start Ubuntu Core and choose a different app from the store, allowing them to turn the device in various other solutions like a TV, a browser, or a game.
"By offering Ubuntu Core in the PC on stick form factor, MagicStick is bringing a simple app store experience to the TV. Find an app, tap on it to launch it or to download it and you have your home entertainment system, your game, your home control system or your browser on your TV screen. Every app is just a few taps away on your TV. The powerful PC on stick gives you speedy and reactive interfaces and a variety of compatible applications," reads the announcement made by Canonical.
The shipment date has been set for December 2015, and the Indiegogo campaign will only last for a couple more weeks.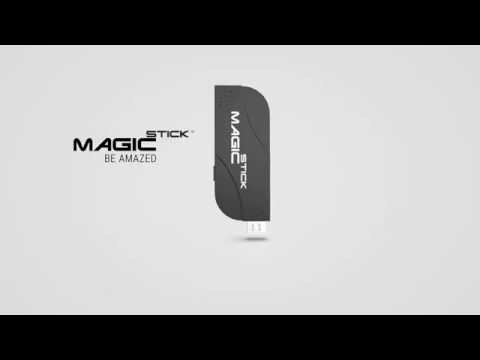 Play Video
Via Softpedia