Linux News Today: Ubuntu Developers Discuss the Future of Snappy Personal, Unity 8, Mir, Convergence
Canonical's David Planella announced a few days ago the there will be an Ubuntu Community Team Q&A with Kevin Gunn, the leader of the team of Ubuntu developers over Canonical responsible for the convergence implementation, on Ubuntu on Air.
As one might have expected, the Ubuntu on Air session with Kevin Gunn has been recorded and it is available to anyone who wants to learn more about the future of Ubuntu Linux, Unity-related technologies for Ubuntu Snappy Personal, the next-generation Mir display server, as well as convergence. We've attached the video below for your viewing pleasure.
In the one-hours long video, the Ubuntu developers discuss lots of convergence features that are being implemented in the Unity 8 user interface as we speak, including multi-monitor support and new ways of handling windows. However, please note that this was a Q&A session, and several members of the Ubuntu community addressed various Unity 8 related questions to Mr. Gunn.
"I know many on this list are interested in knowing more about the future of Ubuntu and Unity-related technologies for Ubuntu Personal," says David Planella, Ubuntu Community Manager. "You might have seen the recent videos showing the progress of the convergence work, so it's a great opportunity to learn more from the man who manages the team responsible for its implementation."
Ubuntu Touch will be supported on Nexus 5 soon
When asked if the Mir display server will support graphics cards like Nvidia, Kevin Gunn said that Canonical is currently in discussions with numerous vendors and that in the near future there will be drivers to support Mir on all sorts of devices, even on the new official touch display of the Raspberry Pi SBC (Single-Board Computer). Moreover, users will be able to install Ubuntu Snappy Personal on separate partitions.
In some other interesting things discussed during the Ubuntu Community Team Q&A with Kevin Gunn session that took place on the Ubuntu On Air channel on September 15, 2015, we can mention that Ubuntu Touch might be supported on the Nexus 5 smartphone. Anyway, we recommend watching the entire video if you want to know what's coming to Ubuntu.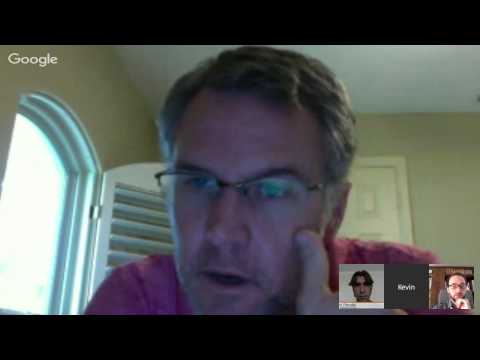 Play Video
Via Softpedia