Linux News Today: UUMATE Is a Respin of Ubuntu MATE 15.10 That Aims to be Better – Video
Sergio Schneider, the creator of a few GNU/Linux distributions, informs Softpedia about the immediate availability for download of new builds of his UUMATE and Manjaro Mate GNU/Linux computer operating systems.
Based on the recently released Ubuntu MATE 15.10 (Wily Werewolf) distribution, the latest UUMATE version is now available for download on Softpedia and includes full, out-of-the-box multimedia support, plenty of audio/video and Internet applications, as well as a complete office suite powered by LibreOffice, and other useful software.
Highlights of UUMATE include the Google Chrome web browser, Kdenlive video editor, PeerGuardian privacy oriented firewall application, Steam for Linux, Syncthing file sync utility, TeamViewer remote control software, Wine 1.7, Compiz for beautiful desktop effects, as well as numerous sound events enabled by default.
"Finished my Manjaro Mate respin. Based of Manjaro 15.09 with Linux kernel 4.3, Compiz and plenty of multimedia software," writes Sergio Schneider in an email sent to the Softpedia HQ. "Also available uumate based off Ubuntu MATE 15.10."
Manjaro Mate 15.11 is also available for download
The November release of the UUMATE operating system also includes new LibreOffice localization for the German, English American, English UK, Brazilian Portuguese, and Portuguese languages. Moreover, the Clipgrab free downloader and converter for YouTube, Vimeo, Metacafe and various other video hosting websites has been added.
Last but not least, the GCstar open-source application designed for helping users manage their personal collections of movies, games, or books has been added in the latest UUMATE release. Mr. Schneider also informs us about the release of Manjaro Mate 15.11, a respin of Manjaro Linux 15.09 MATE edition, featuring Linux kernel 4.3.
Download UUMATE 2015.11.11 and Manjaro Mate 15.11 right now from Softpedia. Below, we've attached a video posted by Sergio Schneider on his YouTube channel, so you can see his UUMATE GNU/Linux distribution is action and decide if it is better or not than the original.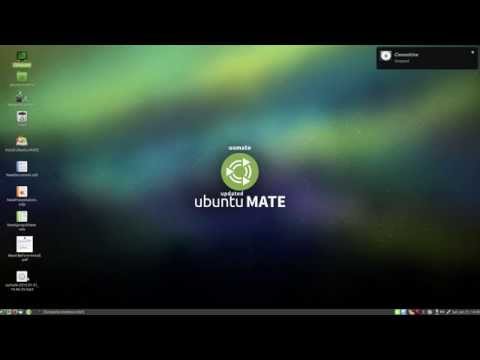 Play Video
Via Softpedia