Linux News Today: Vivaldi Web Browser Approaches Beta Stage, Fixes 50 Bugs in Latest Snapshot
We have been informed earlier by the developers behind the Vivaldi web browser that they've released a new snapshot, version 1.0.298.15, for the cross-platform software, available now for download for GNU/Linux, Mac OS X, and Microsoft Windows OSes.
The great news we want to share with you today is that the Vivaldi web browser will soon have a first Beta release (finally!). The development cycle of the cross-platform web browser began at the beginning of the year, when an ex-Opera founder announced the Chromium-based software.
At the moment, the Vivaldi web browser has two development channels, TP (Tech Preview), which saw a fourth milestone in July, and Snapshot, which is updated quite frequently. The latest Vivaldi Snapshot has been released on October 14, bringing fixes for over 50 issues reported by users since the previous version of the software.
"Today's snapshot continues to focus on bugfixing and polishing, as we move ever closer towards a beta," said Ruarí Ødegaard on behalf of the team. "We have closed 50 of your issues since the last snapshot, with highlights including further fixes to thumbnails (with more to come) and Private Windows now displaying correctly on Mac."
Vivaldi met in Iceland
Those of you who are brave enough to try the development builds of the Vivaldi web browser can download Vivaldi Snapshot 1.0.298.15 for GNU/Linux, Mac OS X, and Microsoft Windows operating systems right now from Softpedia, where they will find 32-bit and 64-bit binary packages.
All the juicy stuff about the bugs fixed in Vivaldi Snapshot 1.0.298.15 can be found in the official release notes. Please note that while Vivaldi is free, it is not open source. Below, we've attached a very cool video made by one of the Vivaldi developers, Atle Mo, in Iceland, where the team met for some bug fixing and nature relaxation. Enjoy!
This week's snapshot 1.0.298.15 is ready for download! and our video from meetup in Iceland to watch. pic.twitter.com/eAS3YghUiY — Vivaldi Browser (@vivaldibrowser) October 14, 2015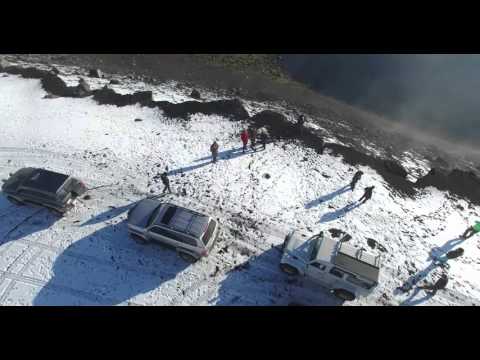 Play Video
Via Softpedia