Linux News Today: Watch: Canonical Showing Off the Latest Unity 8 Interface for Ubuntu Phone
Earlier today, October 2, Canonical's Michael Hall posted a very nice video on his YouTube page to demonstrate the latest Unity 8 user interface for the Ubuntu Touch mobile operating system.
In the one-minute long video, you can see the Unity 8's desktop mode. Mr. Hall connects a Bluetooth mouse to an Ubuntu phone, which immediately converts the interface into a desktop.
After the Bluetooth mouse is connected, and Unity 8 is transformed into a desktop mode, the mouse cursor appears on the smartphone's interface and there's also an indicator showing that the mouse device has been connected to the phone.
Then, Mr. Hall shows off Unity 8's desktop mode by launching some apps, moving the windows around with the mouse, maximizing and unmaximizing them, as well as activing the new task switcher, which we have to admit looks gorgeous.
To exit the desktop mode, all you need to do is switch off the Bluetooth mode and the Ubuntu phone's Unity 8 interface converts back to the normal phone UI. These and many more convergence features will come soon to Ubuntu Touch's Unity 8.
Now imagine that you can mirror your Ubuntu phone to a TV or monitor and instantly transform it into a regular Ubuntu desktop, just by connecting a Bluetooth mouse. Then all you need is a Bluetooth keyboard, and you got yourself a standard PC.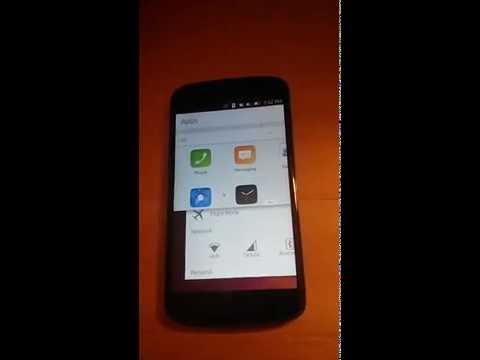 Play Video
Via Softpedia