Linux News Today: Watch: Convergent Ubuntu Phone Music App Running on the Ubuntu Linux Desktop
Earlier today, October 9, Canonical's Alan Pope posted a very nice video on his YouTube channel to show us the latest convergence features of the Ubuntu Linux operating system.
This piece of news comes right after our previous report about the progress made with the Ubuntu Unity 8 convergence, when Michael Hall showed us a Nexus 4 phone converging into a desktop.
In the four-minute-long video, which we've attached at the end of the article for your viewing pleasure, Mr. Pope plays with an early build of the Music App created by members of the Ubuntu community for the Ubuntu Touch mobile operating system.
Alan Pope tests the Ubuntu Phone Music App on his Ubuntu Linux desktop on top of the Unity user interface, showing us the progress of convergent apps, as well as the adaptive layout.
"Check out the progress of convergent apps and adaptive SDK layouts with the phone Music app running on the desktop," wrote the Ubuntu developers on their official Twitter account.
Being an early build and all that, you can see that there are some quirks here and there with the current version of the Music App. This is not the first time we see the Music App on the Ubuntu desktop, but Mr. Pope informs us that what you see in the video below is not the final design of the Ubuntu Phone community Music App.
Check out the progress of convergent apps and adaptive SDK layouts with the phone Music app running on the desktop https://t.co/VfIc4gisCy — Ubuntu (@ubuntu) October 9, 2015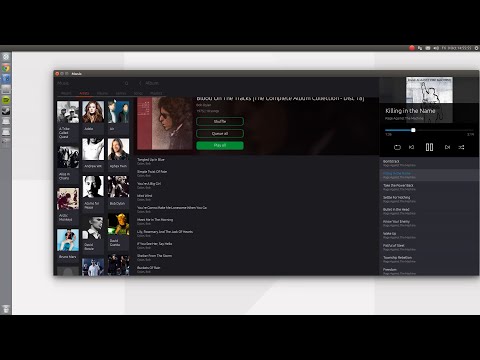 Play Video
Via Softpedia