Linux News Today: Watch: Juju Status Flasher on Ubuntu Snappy Core with Raspberry Pi 2
Matt Williams shared with us a proof of concept project, which has been in the works on for some time now, that aims to help developers combine the power of the Juju orchestration tool with the innovative Ubuntu Snappy Core operating system.
In the three-minute long video, you can see Mr. Williams using Canonical's Orange Match Box Raspberry Pi 2 PiGlow, with Juju installed on it, to controll a realtime syslog analytics big data bundle as an example environment deployed in Amazon Elastic Compute Cloud (EC2).
He uses the flashing leds on the Raspberry Pi 2 single-board computer (SBC) to receive notifications of the status of his cloud services. In the video posted at the end of the article you can see how the leds start flashing when there are problems.
"I wanted to use the flashing leds on the raspberry pi 2's piglow to tell me the status of my cloud services," said Matt Williams. "The idea being that if there's something I need to fix the flashing leds will tell me, without me having to keep checking my phone or laptop to get updates."
More led patters will be added in the future
With this implementation, the developer will get instant notifications if something goes wrong in the cloud through Raspberry Pi 2's flashing leds. As such, there's no need to check his computer of phone.
To further improve his project, the developer promises that he will try to optimize the led patterns, as well as to implement more patterns, for example, to display how long a problem lasted and how aggravated the situation had become.
You will definitely hear more news from Matt Williams and his awesome project in the near future. Until then, enjoy the video below and check out his projects on GitHub.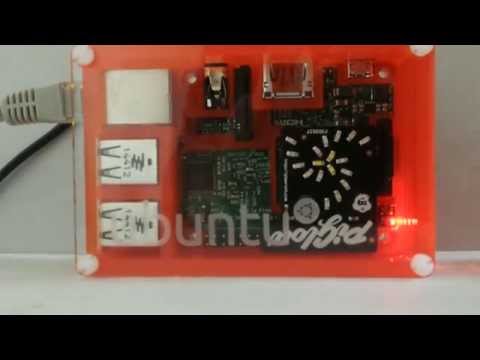 Play Video
Via Softpedia