Linux News Today: Watch: Solus' Budgie Is Fast, Light, and Customizable
Solus is launching in just a few days, and everyone is looking forward to playing with a new operating system. The more interesting perspective is the fact that it's going to be powered by the new Budgie desktop, and that's just as cool.
A big part of an operating system's appeal is the desktop environment since this is the first thing a user sees, it's an important part of the overall experience. Solus is powered by Budgie, which is a custom solution that makes use of a number of GNOME packages.
The developers of Budgie are going for a very simple and clean desktop that has almost a minimalist look and feel. It's designed to be light and to follow some general design rules that make it familiar. The best news is that despite its traditional design direction, it's actually a modern and up-to-date piece of software.
Solus is bleeding edge, and so is Budgie
The one thing that I liked about Solus and Budgie is the fact that both are made by the same people, which means that the updates for the desktop land in the operating system really quick. We don't usually get to see this with other desktops, and it's a breath of fresh air. If the developers find something important to correct and to implement, they just do it and don't wait for months at a time to get it done.
The only problem with this approach could be some regressions, but that's always a risk when you're using bleeding edge software.
The Budgie developers have just posted a new video, and it shows that the keyboard layout is finally working as it should. More importantly, it looks like Budgie is extremely fast and everything is really responsive.
Another thing that sets Budgie apart is the Raven sidebar that provides both settings for the desktop and options to change it.
You can check the video below for some impressive Budgie action. Solus 1.0 is expected to land on December 25.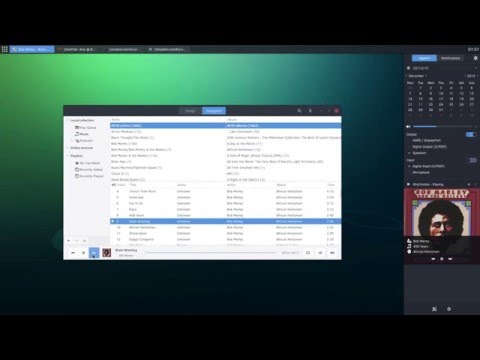 Play Video
Via Softpedia