Linux News Today: Watch: Ubuntu Phone Scopes Walkthrough
Canonical wants you to see how Scopes are working under their awesome Ubuntu Touch mobile operating system, so they made a nice video presentation showing an Ubuntu Phone Scopes walkthrough.
The video starts by introducing you to Scopes, just in case you've never seen what they look like. When comparing them with the home screens of other mobile operating systems, such as Android or iOS, you should think of Scopes like individual home screens, each one containing different kinds of content.
They can provide access to music, movies, news, local services, etc. In the 5-minute-long video you will also see how to use Scopes if you've just got a nice Ubuntu Phone in your hands, no matter if it's a BQ Aquaris E4.5, a BQ Aquaris E5 HD, or a Meizu MX4 Ubuntu Edition device.
"Ubuntu's scopes give you related content on one screen, instead of hiding it behind different apps. Giving you access to everything from movies and music to local services and social media, without having to go through individual apps," says Canonical in the video's description.
Ubuntu Touch comes with a few built-in Scopes, such as the Today Scope, which is like a central place for all your essentials, including recent calls, recent messages, tasks, reminders, Fitbit summary, daily weather, favorite contacts, date and time, as well as news headlines.
The video will also introduce you to the rest of the built-in Scopes, and teach you how to configure the content displayed on each one, as well as how to search and install Ubuntu Phone apps from the Ubuntu Store, and to organize, pin, and unpin Scopes. Enjoy!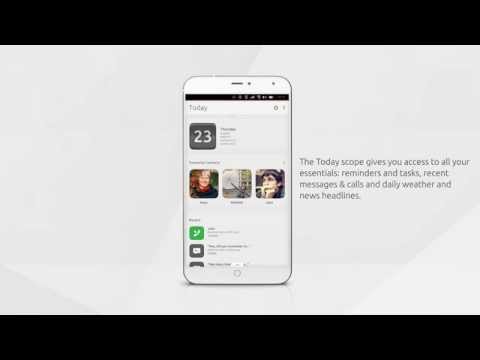 Play Video
Via Softpedia