Linux News Today: Watch: Unity 8 and Mir Running on a Nexus 7 Tablet Connected to an External Monitor
We've talked a lot about the Ubuntu convergence in the last couple of years, since Mark Shuttleworth, the founder of Canonical and Ubuntu, announced back in December 2013 that Ubuntu 15.04 will achieve full convergence before Windows.
More than one and a half years later, Ubuntu 15.04 (Vivid Vervet) is the latest, most advanced stable version of the world's popular free operating system, which also has a mobile version powering Ubuntu Phone devices, and yet the project did not achieve full convergence.
But it's getting there, with baby steps. Today, we have the pleasure of informing you about a new video (see it at the end of the article) posted by the hard working Ubuntu developers over Canonical, who demoed the current shell convergence features of the operating system.
In the two-minute long video entitled "Ubuntu convergence: tablet in desktop mode," you can see the next-generation Unity 8 user interface and Mir display server running on a Nexus 7 tablet device that is connected to an external monitor via an HDMI port, using modified grid units.
In the near future, you will see more and more videos like the one posted in this article, as the Ubuntu developers are working very hard to offer you the best convergence features on the market. We will keep you guys updated as we hear more from Canonical.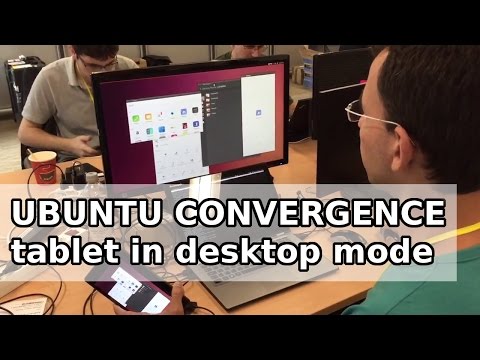 Play Video
Via Softpedia