Linux News Today: 0 A.D. Alpha 20 Timosthenes Free RTS Game Released with Ten New Maps, More
After more than four months of development, free RTS (real-time strategy) game 0 A.D. was updated on March 31, 2016, by developer Wildfire Games to version Alpha 20, dubbed Timosthenes.
0 A.D. Alpha 20 Timosthenes comes with a bunch of cool new features, among which we can mention ten new maps, including the Stronghold, Hell's Pass, Empire, Ambush, Lions Den, Island Stronghold, Flood. There are also Frontier random maps, and the Golden Island and Forest Battle skirmish maps for two and four players, respectively.
The twentieth Alpha build of 0 A.D. also adds new technologies for cinematic in-game camera support and fishing, the ability to allow towers attack units that stand underneath the respective tower, support for looting the resources that killed enemies who carried them, as well as support for using dropsites with your allies.
"After researching a technology, you can use your ally's storehouses, farmsteads, docks, CCs, but not Mauryan elephants, to drop off resources your units have gathered. The ally needs to allow it for each drop site, so it can't be used to 'steal' all the resources in the area," reads the announcement.
User interface and graphics improvements
Besides all the goodies mentioned above, 0 A.D. improves the user interface and graphics by adding new quality setting so that you can easily change the quality of graphics while in game, an idle worker button, new trees and variations, multiple enhancements to the observer mode and replays, new Seleucid barracks, and more.
According to Wikipedia, Timosthenes of Rhodes was a Greek geographer and navigator who served as the chief pilot and admiral of King Ptolemy II Philadelphus' navy in the 280s-270s BCE. You can download 0 A.D. Alpha 20 for GNU/Linux, Mac OS X, and Microsoft Windows operating systems right now via our website.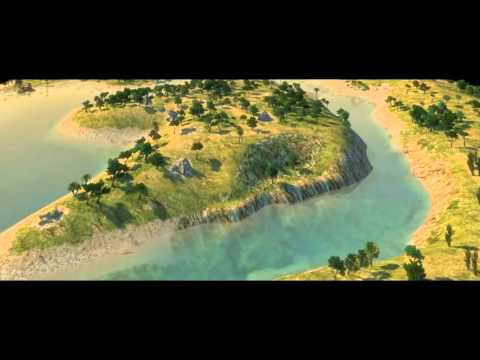 Play Video
Via Softpedia