Linux News Today: Canonical to Introduce a Dash Browser for Scopes on Ubuntu Phones and Tablets
As you might have noticed earlier today on Google+, David Callé of Canonical teased the community with two mockups that suggested a brand new, tabbed design for the Scopes of the Ubuntu Touch mobile OS.
Some of the Ubuntu Touch developers (David Callé, Alejandro J. Cura, Paty Davila, Marcus Tomlinson, Stephanie Wilson, Alex Milazzo, and Pawel Stolowski) are having right now a live session called "Scopes design evolution," as part of the Ubuntu Online Summit 2016 for the Ubuntu 16.10 (Yakkety Yak) operating system.
As you can see from the two mockups attached at the end of the article, courtesy of David Callé, the Ubuntu Touch team is currently working on pushing a new feature for Scopes, called Dash Browser. What it does is basically place the Scopes inside a tabbed browser for easy access. The Dash Browser is very customizable, and the team has also confirmed a new visual style refresh for older Scopes.
However, as the adoption of Ubuntu-powered devices started to grow, many Ubuntu Phone users confessed that while the Scopes are quite interesting at first sight, they are not all the useful, and Canonical should consider offering them a classic home screen as seen on Android and iPhone devices, at least as an option.
Here's what's coming to Ubuntu Touch later this year
There are various other exciting new features that are coming to the Ubuntu Touch mobile OS later this year (in the next six months or so), besides the Dash browser and visual style refresh, such as Scope filters and a new search pattern, multi-panel layout, Scope previews, as well as Scope cards.
Additionally, the Ubuntu Touch devs are working on Apps Scope usability improvements, merge with Ubuntu SDK toolkit, Dash rotation, and various minor improvements and bug fixes. You can watch the live session in the YouTube video attached at the end of the article, but you should be aware that it will end at 16:55 UTC.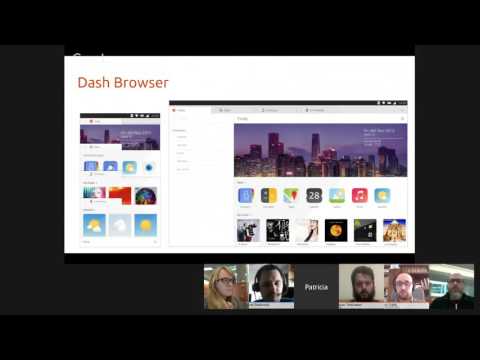 Play Video
Via Softpedia