Linux News Today: Darkest Dungeon Gothic Roguelike Turn-Based RPG Gets Linux Public Beta
Red Hook Studios, the developers of Darkest Dungeon, a gothic roguelike turn-based RPG (role-playing game), have announced today, March 28, 2016, the availability of a public Beta build for the Linux platform.
Linux gaming is definitely on the rise, and now that we have already given you the news that the Tomb Raider 2013 reboot is being ported to Linux by Feral Interactive, the time has come for us to get another great title on our Steam for Linux platform.
Darkest Dungeon is an RPG game about the psychological stresses of adventuring. The player needs to recruit, train, and lead a team of heroes against unthinkable terrors, scarcity, disease, stress, and the ever-encroaching dark. The game costs €22,99 or $22,99, depending on your location, and it includes 64 Steam achievements, and Steam trading cards.
"While we don't have any specific areas we are concerned about, as far as testing is concerned, it would just be super helpful for you to play the game and report any weird graphical issues you encounter. A concern is making sure assets are being loaded correctly," the developers have explained.
Here's how to opt into the Linux Public Beta of Darkest Dungeon
Early adopters can jump into the Beta channel of Darkest Dungeon right now by right-clicking on the game in their Steam library, going to Properties, and then clicking on the BETAs tab. You'll be asked for a password, so enter "1iheartlinux1" (without quotes). Then, click the "Check Code" button, and you should be prompted with a "Success" message.
From the drop-down box, select the "Linux_Beta" entry, and then close the Properties window. If the game is not yet installed on your rig, you may need to install it, of course, but if it's already installed, which is unlikely, you'll have to restart the Steam for Linux client if you don't see any download progress. Have fun and don't forget to report bugs!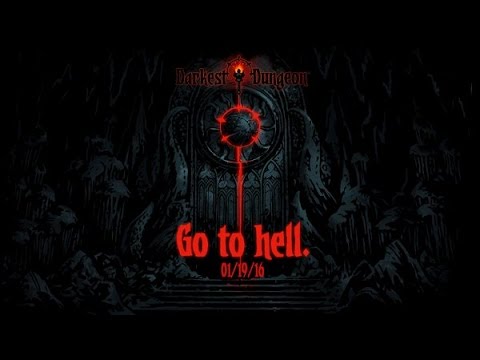 Play Video
Via Softpedia