Linux News Today: F1 2015 Game Launches on Steam for Linux & SteamOS, Ported by Feral Interactive
Immediately after announcing the Tomb Raider 2013 1.1.1 patch for Linux gamers, Feral Interactive had the great pleasure of announcing the official launch of the F1 2015 racing game for SteamOS and Steam on Linux.
Launched in July 2015, the F1 2015 game is a racing game developed by Codemasters, based on the 2015 Formula One season. It offers a beautiful gameplay thanks to its stunning new game engine, and features broadcast-style presentation, over 20 areas for racing, voice interaction, as well as class-leading wheel and gamepad support.
"Experience all the thrills of racing in the world's most glamorous, exciting and prestigious motorsport," said Feral Interactive. "F1 2015 for Linux puts you at the heart of the action with a stunning game engine that recreates the blisteringly fast and highly responsive racing cars of FORMULA ONE."
System requirements for F1 2015 on Linux/SteamOS
To play the F1 2015 racing game on your Linux gaming rig, you'll need to run SteamOS 2.0 or later or the Ubuntu 16.04 LTS (Xenial Xerus) or higher operating system. Your Linux box must have at least an Intel i3 or AMD FX-6300 CPU, but Feral Interactive recommends that you have an Intel i7 4770 or better processor.
4GB of RAM is the minimum recommended for playing F1 2015 on Linux or SteamOS, but, of course, of your computer has 8GB of RAM or more it will run even smoother. 15GB of free disk space are needed to install F1 2015, and you must own an Nvidia GeForce 640 series card or better with 1GB RAM and the Nvidia 364.19 driver.
For a smooth gameplay, Feral Interactive recommends Nvidia GeForce 970 series of graphics cards or better. The game is available right now now on Steam for Linux and it offers Steam Controller, steerting wheel, Steam Achivements, Steam Cloud, Steam Leaderboards, Steam Treading Cards, and full controller support.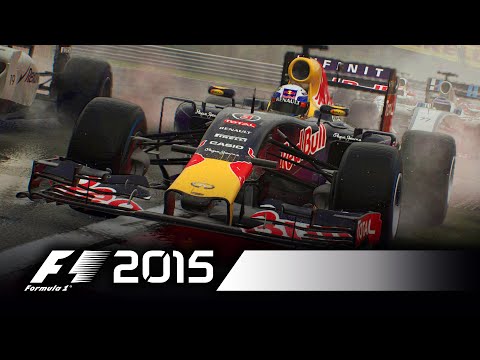 Play Video
Linux racers, to the starting grid! F1™ 2015 is available now from the Feral Store: https://t.co/oZzoBNhKfF pic.twitter.com/tOYCsEhtYI — Feral Interactive (@feralgames) May 26, 2016
Via Softpedia