Linux News Today: GNOME 3.20 Officially Released
After yet another six months of hard work, the highly anticipated GNOME 3.20 desktop environment for GNU/Linux operating systems has been officially released today, March 23, 2016.
GNOME is one of the biggest and most used desktop environments for the Linux platform, adopted by popular operating systems like Red Hat Enterprise Linux, Fedora, openSUSE, Ubuntu GNOME, and many others.
GNOME 3.20 is the next major release of the acclaimed desktop environment, bringing numerous new features and improvements to almost all of its core applications and components, and we've already told you what is to be expected from it.
"3.20 has been named 'Delhi' in recognition of this year's GNOME.Asia organizing team. GOME.Asia is an important annual GNOME event, and is only possible due to the hard work of local volunteers. This year it will be held in Delhi, India between the 21st and 24th of April," is stated in today's announcement.
GNOME 3.20 is coming soon to major distros
Prominent features of the GNOME 3.20 desktop environment include support for operating system upgrades via GNOME Software, middle-click paste, kinetic scrolling, and drag-and-drop support for Wayland, keyboard shortcuts and gestures overlay for most of the core apps, XDG-Apps technology for installing multiple versions of an app, and much more.
The GNOME 3.20 desktop environment should make its way to the software repositories of major GNU/Linux distributions in the coming weeks or months, despite the fact that it has been released today, having been officially declared ready for deployment on production systems.
Therefore, the announcement of GNOME 3.20 being officially released today is mostly for operating system maintainers to start downloading, compiling, and updating the GNOME packages in their repos so that users are able to update from GNOME 3.18 as soon as possible.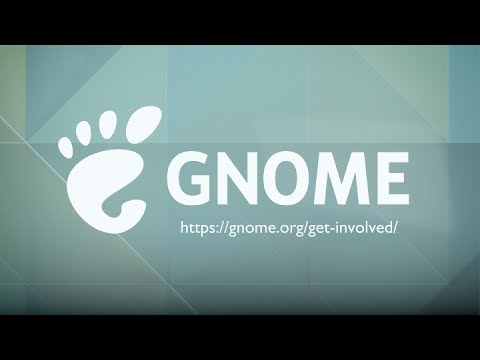 Play Video
Via Softpedia