Linux News Today: GNOME 3.22 Control Center App Updated with Symbolic Icons, See It In Action Now
As part of the upcoming GNOME 3.22 desktop environment, GNOME developer Georges Basile Stavracas Neto published today, June 6, 2016, yet another update to the work coming for the GNOME Control Center app of the GNOME Stack.
After revealing last month the new look of the GNOME Control Center app for the GNOME 3.22 desktop environment, Georges Basile Stavracas Neto today informs the community about the latest work done so far.
And there's now a video, which you can watch right now at the end of the article, where we can see the upcoming look and feel of the GNOME Control Center app, boasting some minor changes since last month's update.
Among these, if you're behind on your reading, there are now symbolic icons used instead of the standard GNOME icons for the list of categories of settings, and yes, there will be icons displayed on that list.
Moreover, the panels are now grouped, as suggested earlier this month by another GNOME developer, namely Allan Day, and it looks like the old GUI (graphical user interface) still works, but it will be replaced soon by the new UI.
"This work is yet to be reviewed and will land on master when it's ready. All the action is happening at Bugzilla right now," said Georges Basile Stavracas Neto in his latest blog post.
GNOME 3.22 coming later this year
In the meantime, the rest of the GNOME developers are working hard on implementing as many attractive features as possible to the GNOME 3.22 desktop environment, which should see the light of day later this year, on September 21, 2016.
For now, there have been two snapshots seeded to public beta testers, the latest one being GNOME 3.21.2. The next development update, GNOME 3.21.3, will come later this month, on June 22, possibly with a preview of the new GNOME Control Center app.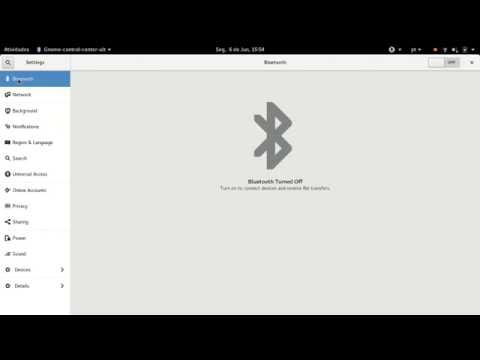 Play Video
Via Softpedia