Linux News Today: GNOME Calendar App to Let Users Move Events Using Drag and Drop in GNOME 3.22 – Video
GNOME developer Georges Stavracas announced recently that some cool new features are coming later this year for the GNOME Calendar application, as part of the upcoming GNOME 3.22 desktop environment.
It looks like many of the default GNOME apps are getting new features as part of the development cycle for GNOME 3.22, the next major release of the open-source and modern desktop environment used in numerous GNU/Linux operating system by default.
We've reported earlier that the GNOME Control Center app is getting an entirely new design, and now, Georges Stavracas talks in his latest blog post about the upcoming features that are about to be implemented in GNOME Calendar, which has been adopted by Canonical for its brand-new Ubuntu 16.04 LTS (Xenial Xerus) distro.
Users can now drag and drop events
One of the new features that have already been implemented in the upcoming GNOME Calendar 3.22 update is the ability for users to move events using nothing but drag and drop, which will dramatically improve their productivity when rearranging events in the main window, as they no longer have to right-click on an event and select a different day.
"One of the most intuitive ways to interact with an application is reproducing what we do in real life. Applications try to shorten the learning curve by using metaphors of real-world objects," said Georges Stavracas. "As such, using real-life calendars as a reference for it's UI is mostly a good thing, except that we'd probably have an annoying time moving events around."
The dragging and dropping events feature, along with a much improved Year View and the long anticipated Week View are coming later this year as part of the GNOME Calendar 3.22 update, which will be distributed as part of the GNOME 3.22 desktop environment on September 21, 2016. Until then, early adopters should be able to test drive a preview release in the coming weeks.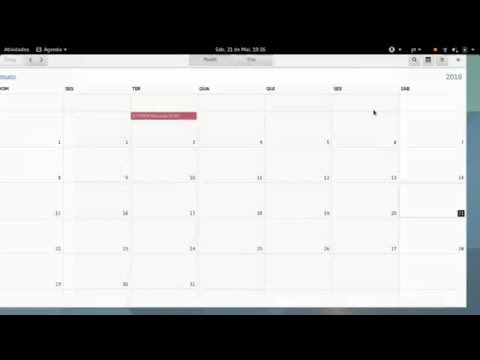 Play Video
Via Softpedia