Linux News Today: Gorgeous Live Voyager 16.04 Linux OS Comes Hot on the Heels of Ubuntu 16.04 LTS
The team of developers behind the Live Voyager desktop-oriented operating system have announced today, May 1, 2016, the release and immediate availability for download of Voyager 16.04 LTS.
Coming hot on the heels of Ubuntu 16.04 LTS (Xenial Xerus), the Voyager 16.04 LTS GNU/Linux distribution is in fact based on the Xubuntu 16.04 LTS flavor, featuring a highly customized Xfce 4.12 desktop environment and a huge collection of open-source tools.
Among those, we can mention Plank 0.11.1, Xfce Hot Corner 0.0.2, Xfdashboad 0.5.92, Kodi Media Center 16.1, Smtube 16.3.0, GIMP 2.8.16, Pitivi 0.95.1, Clementine 1.3.1, Covergloobus 1.7.3, RadioTray 0.7.3, ClamTk 5.20.1, Screenlets 0.1.6, Mozilla Firefox 46.0, Mozilla Thunderbird 38.7.2, LibreOffice 5.1, Corebird 1.1.1, and Xscreensaver 5.34.
Powered by Linux kernel 4.4 LTS, the OS supports Intel Skylake CPUs
Being based on the Xubuntu 16.04 LTS (Xenial Xerus) operating system, the Live Voyager 16.04 release arrives today powered by a kernel from the long-term supported Linux 4.4 series, supporting the latest Intel Skylake processors and offering users critical security patches and software updates for the next few years.
Live Voyager 16.04 LTS is a GNU/Linux distribution oriented towards home users who want an alternative to Ubuntu or Xubuntu operating systems, one that comes with dozens of applications and a gorgeous interface, along with support for the official Ubuntu 16.04 LTS (Xenial Xerus) repositories, so that they won't have to customize anything.
Download the Live Voyager 16.04 LTS ISO images for 64-bit and 32-bit systems right now via our website. For details on how to write the ISOs on USB flash drives and how to install the operating system on your personal computer, as well as the Live session credential, please visit the project's homepage.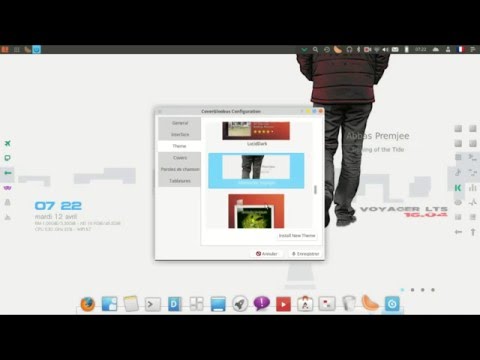 Play Video
Via Softpedia