Linux News Today: KDE Plasma 5.6 Desktop Environment Officially Released, Here's What's New
Today, March 22, 2016, the KDE Project has had the great pleasure of announcing the release and general availability of the major KDE Plasma 5.6 desktop environment for GNU/Linux operating systems.
Early adopters have been able to test the Beta of KDE Plasma 5.6 since the beginning of the month, but now the acclaimed and highly anticipated desktop environment has been promoted to the stable channel and declared ready for deployment in production environments.
Release highlights of KDE Plasma 5.6 include support for color schemes to the Breeze theme, an improved task manager with support for displaying the progress of tasks, media controls in both the Plasma panel and the tooltips, the implementation of the Folderview in the Panel, and multiple KRunner improvements for a smoother look.
"Today KDE releases a feature-packed new version of its desktop user interface, Plasma 5.6," reads the announcement. "This release of Plasma brings many improvements to the task manager, KRunner, activities, and Wayland support as well as a much more refined look and feel."
The weather widget makes a comeback
Among other interesting features implemented by the KDE developers in the KDE Plasma 5.6 desktop environment, we can mention that the old-school weather widget makes a comeback, and the Wayland session is now bundled, but it still needs some work until it can be ready for production use.
KDE Plasma 5.6 will make its way into the software repositories of the most popular GNU/Linux operating systems in the coming days or weeks. It will have, as usual, five maintenance releases, KDE Plasma 5.6.1 at the end of this month, KDE Plasma 5.6.2 on April 5, KDE Plasma 5.6.3 on April 19, KDE Plasma 5.6.4 on May 10, and the last one, KDE Plasma 5.6.5, will be available on June 14, 2016.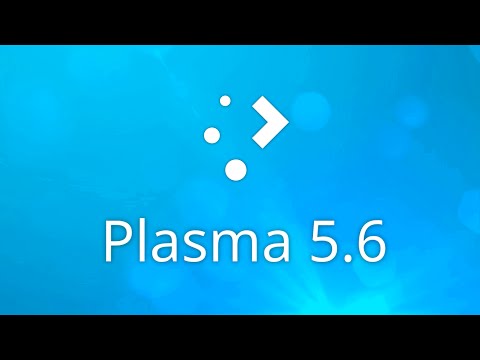 Play Video
Via Softpedia