Linux News Today: Kodi 16.0 Beta 5 "Jarvis" Is the Last One, RCs Will Soon Follow
Kodi, a media player and entertainment hub that was named XBMC until last year, has been upgraded once more. Developers have pushed the last Beta out the for the 16.0 branch.
Ever since the Kodi team changed gears, they managed to release development versions at a much faster pace. Now they are preparing for the launch of Release Candidates, which means that we are not all that far away from a stable iteration of the media hub.
Even with all the changes that have been made until now in the latest development cycle, the Kodi makers still found a few things to fix. It's very likely that the RCs for Kodi 16.0 will be focused much more on bug fixing more than anything else.
Kodi 16.0 Beta 5 is the last one
" With this announcement we are releasing the last beta in the Jarvis line before we are switching to Release Candidates. We hope the feedback from users regarding this beta is positive since we as team can't test all use cases ourselves. As such we want to thank all the users who helped us find the biggest blockers before we can move towards the Release Candidates," noted the devs.
According to the changelog, the remote keymap has been improved for longpress functionality, the skin setting is now saved properly when changing profiles, the prefer forced subtitle option in settings is now working as it should, a crash that occurred when scanning certain mp3 files has been fixed, the correct numeric input in some PVR windows is now being used, the handling of some rotated recorded video files has been refined, and animated GIFs are now shown as they should.
You can download Kodi 16.0 Beta 5 "Jarvis" from Softpedia and give it a go. It's not a stable iteration, so please don't use it on a production machine.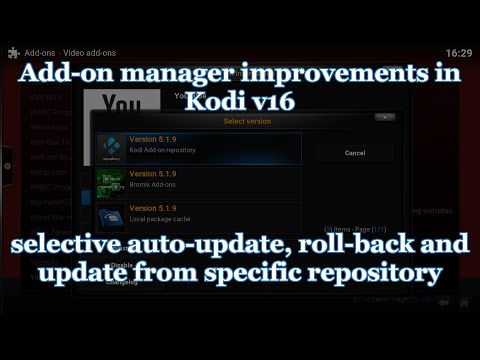 Play Video
Via Softpedia