Linux News Today: Krita 3.0 Open-Source Digital Painting Tool Is Around the Corner, RC1 Out Now
The development cycle of the major Krita 3.0 open-source and cross-platform digital painting software is almost over, and a final release should be unveiled to users in the coming weeks.
Therefore, today, May 18, 2016, the Krita Foundations has announced the availability of the first Release Candidate (RC) version of Krita 3.0. It's worth noting that it includes fixes for the most annoying issues reported by users since last month's Beta release, along with a bunch of improvements that you can view in the appended changelog.
"The Animation and Instant Preview features were funded by last year's successful Kickstarter, and right now we're running our third Kickstarter campaign: this year's main topics are creating a great text and vector toolset. After one week, we're already half-way," reads today's announcement.
Here's what's coming to Krita 3.0
Krita 3.0 is packed with many exciting capabilities and components, but it looks like the best new feature of the upcoming open-source and cross-platform digital painting software will be hand-drawn animation, according to the Krita developers, which should be available as part of the new animation tools promised a long time ago.
Besides being completely ported to the Qt 5 toolkit, Krita 3.0 will offer instant previews, better handling of layers, snapping to guides and grids, a revamped colorspace selector, a new gradient map filter, the tangent normal brush, as well as enhancements to the shortcut palette and the keyboard shortcuts. Watch the next videos for more details!
As expected, Krita 3.0 Release Candidate 1 is now available for download for GNU/Linux, Mac OS X, and 64-bit or 32-bit Microsoft Windows operating systems via our website. Please try to keep in mind that this is still a pre-release version of Krita 3.0, so we don't recommend using it for production work just now.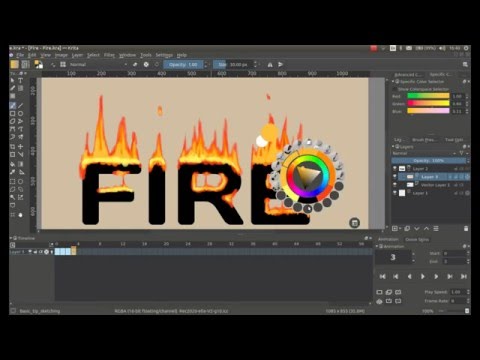 Play Video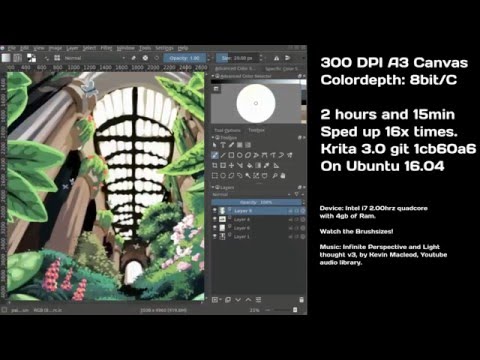 Play Video
Via Softpedia